Children are curious little things, and once they start exploring, the house can be filled with accidents just waiting to happen.
If you have a little one in the house, you may already have added some safety features like baby gates and outlet covers.
But childproofing your home can be a big job, and it can be easy to overlook areas that may pose a threat to your child.
Here are four essential ways to ensure your home is as safe as possible that you might not have considered:
Get an Alarm
Believe it or not, the history of the alarm system technically dates back centuries, with animals such as dogs, geese, and even donkeys being used to alert homeowners to the presence of intruders.
Luckily, the leaps in technology we have seen in the years since then mean it is easier than ever to fit your home with the best home security systems.
While they may not be as secure as a full CCTV setup, alarms are a great place to start to protect your home and your family.
Studies show that intruders leave faster, and therefore steal less, when there is an alarm system in place, and neighborhoods that have a lot of alarmed homes are typically safer, so it's worth the investment.
You may even get a sizeable discount on your homeowners' insurance if you have an alarm installed.  
Be Wary of Windows
Each year, over 4,000 children end up in the emergency room after falling out of a window.
Window bars or window stops should be installed on all windows that are not on the ground floor, and it is generally a good idea to store books, furniture, and any other objects your child might use as a ladder out of reach.
Young children especially can also be strangled by the cords on blinds and shades, so it is best to use cordless window coverings in kids' bedrooms, especially if you are upgrading their bedrooms anyway.
Secure Your Furniture
Active toddlers tend to climb things, and large furniture can easily topple over and crush young children if said furniture is not secure.
When choosing furniture for your home, focus on high-quality items that will not topple over easily. Consider also adding corner and edge protectors to furniture your child may run into.
Try to avoid overly tall or unstable items such as large vases or lamps. 
For added security, anchor large furniture pieces to the floor or attach them to the wall, especially in areas where you may not always be able to keep an eye on your child, such as the bedroom.  
Be Fire-Ready
Though it is unlikely that your child could set fire to your home, they can and will play with fire if they get the chance.
Keep matches and lighters out of your child's reach, as well as anything that could cause a scald or burn, like toasters and kettles.
You should also make sure there is a working fire alarm on every floor of your home, including the basement, and ensure your house has at least one multi-purpose fire extinguisher readily available.
Children aged five and younger are twice as likely to die in a residential fire when compared to older children that are more capable of escaping by themselves.
Remember to have a plan to get your young children out safely from every room in the house, in case the worst should happen.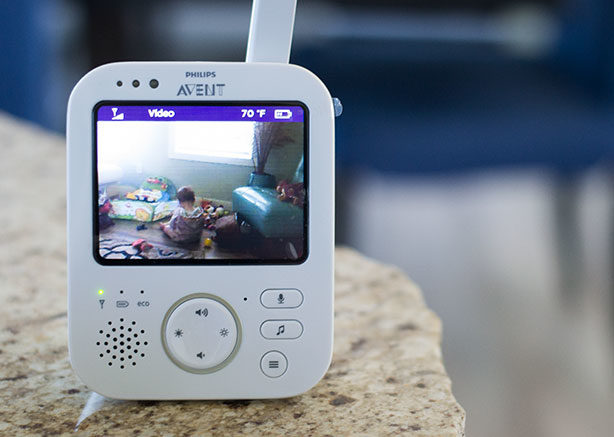 Raising children is a constant adventure, and keeping them safe from their own explorations is a full-time job all on its own!
But when you take a bit of time to childproof your home, it can let little ones explore safely and give you more peace of mind, too!
Start with these four tips, then move on to a babyproofing checklist to help ensure your children are as safe as possible. You'll be glad you did!