When it comes to helping our children develop life skills, there really is no substitute for spending time together.
In fact, some of the most important learning a child can do happens when they're taking part in everyday activities with a parent!
If you've been looking for ways to spend more time with your little ones, consider these 6 parent-child activities that help little ones learn as they play:
Cooking
Not only is cooking together a great bonding activity, it's also a great way to help your kids develop a useful skill!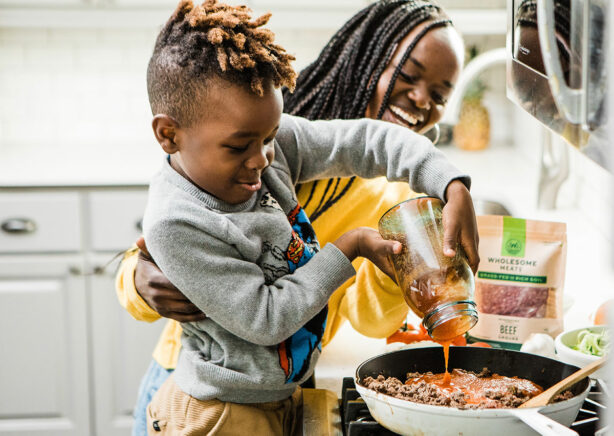 Even toddlers can help with measuring and mixing, and older children will love trying jobs like chopping vegetables or peeling fruit with a child-safe knife from My Happy Helpers.
To inspire a lifelong interest in cooking, make sure to ask for your child's input on what you're making, too! Little ones will love deciding what type of food you make together.
Building Puzzles
Creating a puzzle together can be a lot of fun for both parents and kids. And they're a great way to help your child develop problem-solving skills too!
Start by choosing an age-appropriate puzzle and setting the pieces out right-side-up for your child to study.
Then, talk about how the pieces might go together, and what the puzzle will look like when it's completed.
As you work on the puzzle together, your child will be developing logic skills, hand-eye coordination, and organizational abilities.
And, of course, there's nothing better than the feeling of accomplishment when the puzzle is complete!
Making Art
Whether you decide to break out the paints, do some sculpting with playdough, or craft some jewelry with beads and pipe cleaners, there are a lot of benefits to getting artistic with your child.
When you create easy DIY projects with your kids, you give them a chance at self-expression and let them develop their creativity.
And getting artistic as a team helps encourage positive social behaviors, including making eye contact, working together on shared goals, and communicating non-verbally.
Consider working together on a themed craft to celebrate an upcoming holiday, or creating a special gift for a loved one!
Going On a Picnic
Getting outdoors with your kids is always fun, so pack up some snacks and head to a local park for a picnic!
After you eat, spending some time playing tag, throwing a ball, or even just walking around collecting pretty leaves is a great way to help encourage physical activity.
Spending time with your kids enjoying the outdoors shows them the importance of connecting with nature. And the exercise is an added bonus!
Reading Stories
Reading aloud to your children is one of the most valuable parent-child activities there is.
As early as the newborn age, it helps stimulate language skills, cognitive development, and memory.
As children get a little older, it also helps them develop empathy and social skills, as they see some of their own social interactions presented in a new way in stories.
Best of all, it provides a great bonding experience between parents and their children. Start a tradition of reading one book with your children every night. As they get older, read one chapter of a larger book instead.
Have a Karaoke Party
Any type of artistic expression has learning benefits for kids, and singing is no exception!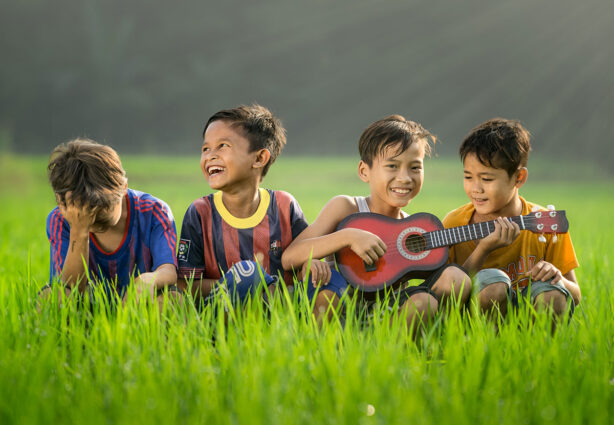 When children are young, listening to the repetition and melody of simple kid-friendly songs will help them develop a better understanding of patterns and language.
Singing together also helps children improve their focus and memory, as they learn the words and melodies of new songs.
Children are natural mimics, and every one of the parent-child activities you do with them gives them a chance to learn about the world around them.
So try to take some time every week to spend some quality time with your kids!
Whether you decide to bake cookies or paint a masterpiece, you'll be helping them develop skills they'll use for a lifetime.