While everyone loves a vacation, the cost of a trip can make planning that perfect getaway challenging.
But planning ahead can make a big difference! Whether you choose to go with your children, with other adults, or alone, there are plenty of amazing vacation options out there.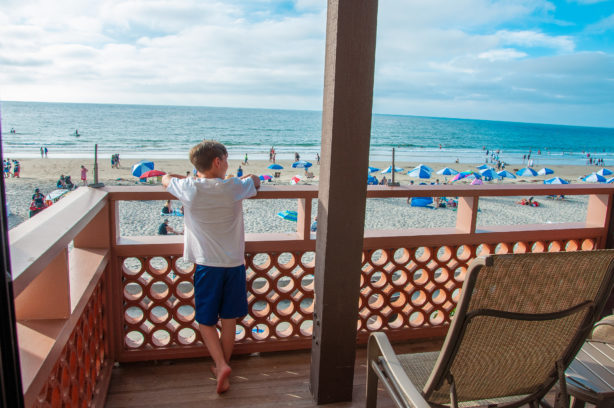 And if you plan far enough in advance, it's possible to save as much as 50 percent on airfares and lodging.
From setting a budget in advance to joining a travel club, there are all kinds of ways to make sure you can take that dream getaway.
Start by considering these 4 tips on budgeting for a vacation:
Start Sensibly with Planning and Expectations
Every interesting journey begins with a detailed plan. And that plan is even more important if you'll be traveling with your kids.
Take time to research specific cities and countries before settling on your ideal destination. For example, if you're traveling to Texas, it's best to find apartments in Austin ahead of time.
Planning ahead is essential to help you manage your expectations in terms of how to prepare. Traveling internationally with children is wildly different than a cross-country road trip with girlfriends.
For package tours, read reviews to get a feel for what others did and enjoyed during their time in the same location. Develop a prospective budget and compare costs.
In the travel industry, prices go up and down for a variety of reasons, so look for discounts, bargains, and seasonal specials when budgeting for a vacation.
Fine-Tune the Monthly Budget
One of the bedrock principles of saving for a specific goal (in this case, travel) is to lower monthly expenses through budgeting. It's imperative to examine your monthly cash outflow and find ways to minimize spending.
For those who owe education debt, consider working with a private lender to refinance student loans into a single obligation. A reputable private lender can show you exactly how much you could save each month by opting for a refinance agreement.
Everyone's situation is different, but many people are able to slash several hundred dollars from their monthly bills after refinancing education loans.
Consolidating other debts can provide similar savings. Also, consider cancelling unneeded subscriptions, paying down credit card debt, and automating savings every month.
Join a Travel Club
Online travel clubs generally work by charging a small membership fee in order to offer discounted savings. Try to stick with reputable organizations that offer significant discounts on trips to a number of destinations.
Keep in mind that some clubs specialize in one geographic region, like Latin America, Europe, or the Mideast. And watch out for scam sites, which tend to ask for large membership fees or advance trip deposits.
You may sacrifice a little flexibility when using a travel club (such as not getting to choose a specific hotel), but the savings are often large enough to make the sacrifice worthwhile.
Add Nearby Destinations to Your List
If you want to take a vacation every year (and who doesn't!), it's smart to alternate between overseas and nearby excursions.
No matter where you live, you'll likely be able to find some unique travel options that are within driving distance. Staying close to home is an effective way of keeping costs low and exploring places that you never knew were so nearby.
Group trips are another great potential money saver. Connect with church organizations, company-based clubs where you work, or friends who put together 20 or more people to travel together.
Bus lines, hotels, and travel agencies routinely offer discounts of up to 50 percent to large groups traveling together.
With a little advance planning, you may be surprised at how easy budgeting for a vacation can be. And the more flexible you are about your destination and activities, the more you'll be able to save!