Everyone loves heading out on an adventure, but traveling with young children is an adventure in and of itself.
On one hand, taking your kids on a road trip or a holiday is a fun and rewarding experience for both of you.
It can be so much fun to see them discover new experiences and see new sights for the first time, letting you experience the wonders of the world through the eyes of your children.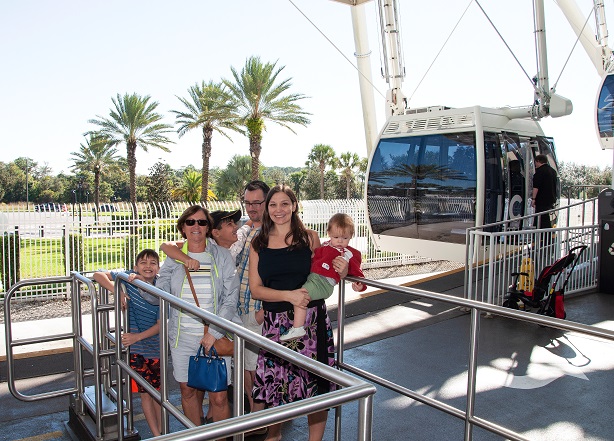 On the other hand, young kids often have limited patience and a hard time keeping their emotions in check.
Their response to spending a few hours on the road or in a plane may be wildly different than what you expect. They may also not like having their regular schedule disrupted.
To make sure that your time away with your kids will be as enjoyable as possible for everyone in your family, you'll want to make some preparations.
To get started, try these 6 tips to make travel easier with kids while you're on your way to your destination:
Give Yourself Plenty of Time to Get Ready
Preparing for a trip is a process that takes a lot of time. And when the entire family is traveling, that time increases exponentially.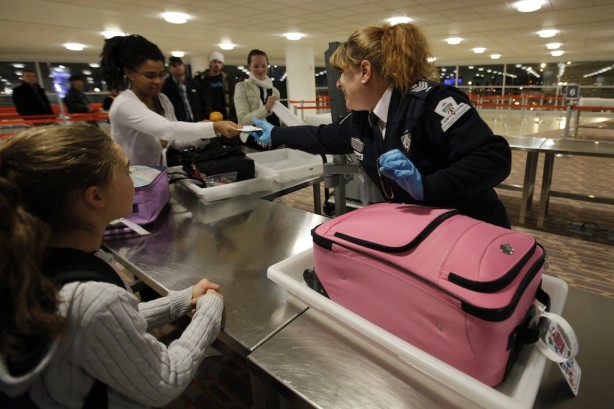 In addition to packing your things and booking the necessary accommodations for your holiday, you also need to prepare your children for the long road ahead of them.
Unless it's planned as a surprise, try to tell your children as early as possible that you're planning a trip on a particular date. This way, they can prepare for the fact that they won't be able to follow their routine on those specific days.
In addition to giving your kids time to mentally prepare, it's also a good idea to give yourself a lot of extra time while actually traveling.
If it takes about an hour to get to the nearest airport, for example, then be at the terminal with at least another hour to spare to make sure that you won't miss your flight.
Adopt a System for Packing Your Belongings
When you're packing for the entire family, you'll want to have a system in place to help you stay organized.
Start by deciding what you need to bring along with you. If you're going on a summer hiking trip, for example, you'll likely want to bring sports leggings, moisture-wicking clothing and a light jacket for layering.
If you need to buy leggings, jackets, or athletic wear before hand, you'll want to do it as early as possible.
Similarly, if you're planning a beach vacation, you'll need to pull out everyone's swimsuits and make sure that they still fit. That way, you can buy what you need right away and avoid any surprises when you arrive.
Then it's time to actually organize your clothing and gear. If your children are younger, consider choosing a specific clothing color for each child so they can easily find their belongings, and packing it all into one large suitcase.
If your kids are old enough to manage their own bag or suitcase, choose a fun and kid-friendly design so they'll be encouraged to keep it close.
Start by packing their essential clothing items, and then let them add a favorite toy or stuffed animal.
Finally, keep any snacks, games, and devices that you'll want during your trip in a separate bag carried by you. That way, the neatly organized luggage can stay tucked away and your kids will still have access to what they need.
Help Kids Understand Why You're Traveling
Making sure that your kids are mentally prepared for your trip can help reduce the occurrences of tantrums, and that's a must when you want to make travel easier.
Before the trip, talk to them about your itinerary, how long the drive will take, and what you're planning to do when you reach your destination.
At times, giving kids something to look forward to can help them pull through the toughest portions of the journey and the long waits they may have.
After all, they'll be a lot more likely to sit quietly through the trip when they know they can jump in the pool or see a beloved family member as soon as they arrive!
Prepare Plenty of Distractions for Your Children
Any parent knows that children have limited attention spans, which means they'll likely get bored during a long drive or flight. This, in turn, will make them more prone to acting out.
Keeping them entertained while on the way to your destination will go a long way in ensuring everyone's comfort (and safeguarding your sanity).
Plan some fun games to play in the car to help keep everyone busy. I Spy, Backseat Bingo, and even sing-along challenges are great for keeping kids entertained and giving them an outlet for their energy.
Having handheld gaming devices, tablets, or other gadgets charged and ready can also help to make travel easier.
Remember, the goal is to get through a long trip with everyone in a good mood. There's nothing wrong with some screen time if it helps accomplish that goal!
Anticipate and Prepare for Safety and Security Issues
Many things can go wrong when you're outside of your comfort zone, so it's a good idea to brush up on your safety tips when traveling with children so you're ready to react to an emergency.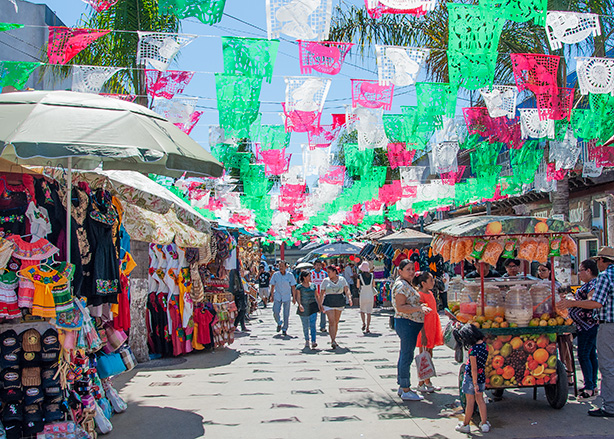 Instead of worrying about one of the children getting lost or about losing a suitcase, for example, prepare for these possibilities by having backup plans in place.
If your child is too young to reliably find a safe adult to ask for help in an emergency, play it safe by providing them with an identification card that contains your contact details.
If you have older children, give them instructions on how to look for help, or where you should meet up in case they get lost or find themselves in the middle of an emergency.
Pack a First Aid Kit and Basic Medications
Nobody wants to get hurt or sick on a vacation. But accidents happen, and you want to be ready if they do…especially when you have kids with you.
Make sure to have a small supply of various over-the-counter medications that you use at home, including a children's painkiller, allergy medication, anti-nausea medication, and disinfecting cream.
Put them in small containers and add them to a basic travel first aid kit containing bandages, an ice pack, gauze, tweezers, and other first aid must-haves.
With any luck, you'll never need to use that first aid kit at all. But if somebody does end up with a minor injury or irritation, you'll be glad you have it!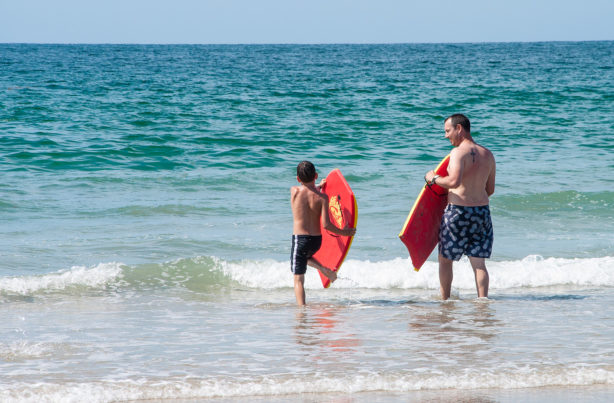 Traveling with kids can be stressful, but the right level of preparation can make the event less of a hassle for everyone in your family.
Start with these tips to make travel easier with kids, give yourself plenty of time to prepare, and remember to let the little things go.
While there may be a tough moment or two, what you'll remember in the end more than anything is all the happy memories.