Are you planning some new projects to improve your home this year? Summertime is the perfect time to get outdoors, so why not improve your backyard with a new DIY backyard project?
If you're looking for some fun DIY backyard projects to try with your family, look no further. Any one of these six different projects will make your outdoor space even more enjoyable.
From a simple fire pit to a DIY outdoor kitchen, this roundup has something for everyone. So gather up your tools and get ready to start creating!
Build an Outdoor Kitchen
One of the best things about summer is being able to cook and eat outdoors. If you love to entertain, an outdoor kitchen may be the perfect addition to your backyard.
With an outdoor kitchen guide, you'll be able to plan and build a beautiful and functional space for cooking and entertaining. The space can include anything from countertops and cabinets to a sink and built-in grill.
Some of the factors to consider when building an outdoor kitchen include the location of the kitchen in your backyard, the type of appliances you want to include, and the type of materials you want to use.
If you're unsure where to start, check out some outdoor kitchen plans online or in magazines for inspiration. You can also work with experts to ensure that your kitchen is built to last.
Create a Backyard Lounge
If you're looking for a place to relax and escape the hustle and bustle of everyday life, consider creating a backyard lounge.
This can be anything from a simple bistro set to a full-fledged outdoor living area complete with storage space and decor.
To get started, choose a spot in your backyard that gets plenty of sunlight and has a nice view. Then, add some comfortable furniture and decorate with plants and flowers.
If you want to take your backyard retreat to the next level, consider adding features like an outdoor fireplace or a water feature. You can also string up some lights to create a cozy atmosphere after the sun goes down.
Plant a Garden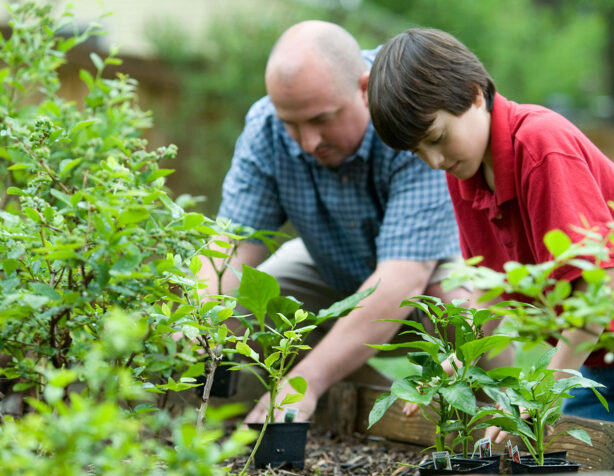 One of the best things about having a backyard is being able to grow your own food. If you're interested in starting a garden, there are a few things you need to consider.
First, you need to choose the right location for your garden. It should be in an area that gets plenty of sunlight and has good drainage.
Once you've chosen the perfect spot, it's time to start planning what you want to grow. If you're unsure where to start, talk to your local nursery to get ideas on easy-to-grow fruits and vegetables.
Then, it's time to plant! Make sure to water your garden regularly, and consider using mulch to minimize weeds.
Install a Fire Pit
A fire pit is a great way to create a gathering place for family and friends. It's also a perfect spot for making s'mores or roasting marshmallows.
You can either purchase a pre-made fire pit or build your own. Just be sure to choose a spot at least ten feet away from your house or any other structure.
Creating a simple fire pit can be made just by clearing away grass and digging a pit to line with large rocks. To make the area safer and more comfortable, add gravel or decorative rock around the fire pit itself.
And don't forget some chairs or large logs for seating! You'll be enjoying summer nights around the fire in no time.
Add Some Seating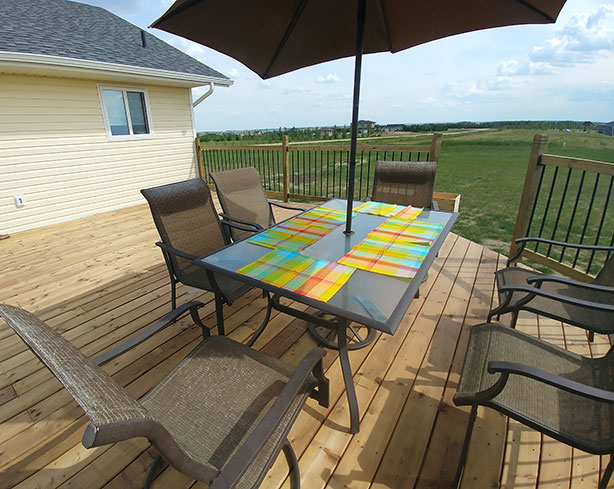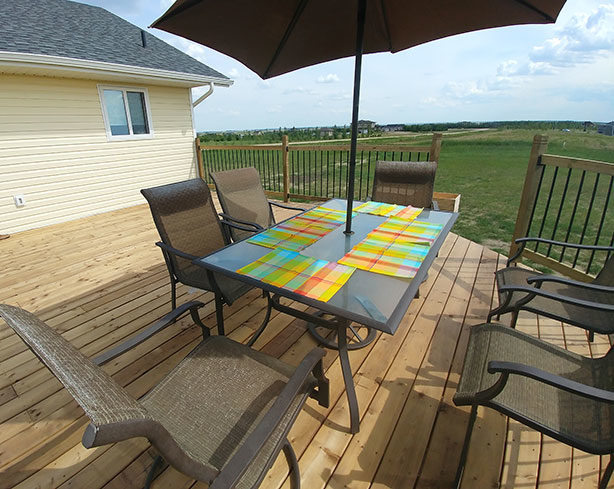 One of the easiest ways of increasing the appeal of your backyard oasis is adding more seating. The more sitting areas you have in your yard, the more options you'll have for relaxing and enjoying the outdoors.
You can add anything from a simple lawn chair to a more elaborate outdoor sofa. Just make sure to choose furniture that is comfortable and weather-resistant.
For more permanent seating areas, you may want to also add a deck or patio. Having a more stable surface for chairs, tables, and decor will encourage everyone to spend more time outside.
Just remember that if you're planning a larger project for your outdoor seating area, you may need to check for any permit requirements in your area.
Set Up a Backyard Tent
Having a tent or canopy in the backyard is a fun way to provide shade on hot days and a more private space for kids spending time outdoors.
Find a level spot in the yard and use it to sent up a tent you already own, or use tarps and rope to create a custom sheltered area.
Making a space for the tent so that it can stay up all summer long is something kids are sure to enjoy, and you may just find that adding a few outdoor blankets and pillows will make it a place you love relaxing as well.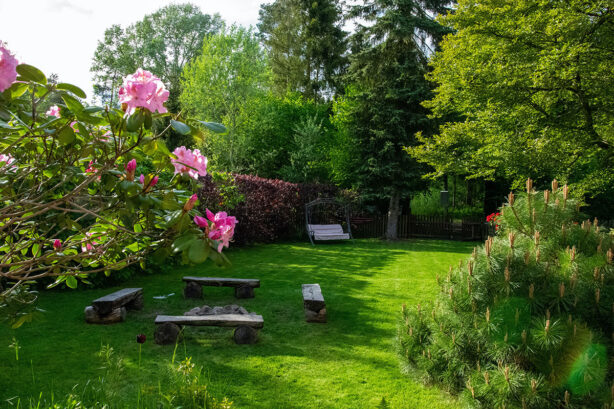 There's no end to the number of DIY backyard projects you can try to upgrade your outdoor space. And any one of these ideas is sure to make your backyard more appealing.
Just make sure to plan in advance, set a budget, and check your location's building requirements before you get started.
Then, get ready to create a space the whole family will love!