With summer here and school wrapping up, most moms are busier than ever. And that means it's a great time to treat yourself to something that will help you kick back, relax, and enjoy warmer days!
From an indulgent bath to a bit of aromatherapy, there are all kinds of ways to treat yourself to a little downtime.
And these 7 best products for moms this summer are a great way to help you do just that!
Walton Wood Farm Dear Mom Products
For the mom that's been working hard getting the yard and garden looking their best, the Dear Mom line from Walton Farms is the perfect indulgence.
The Dear Mom Bath Bombs sooth sore muscles and promote relaxation with coconut oil, lavender oil, and natural lavender flowers.
Then, the rich and nourishing Dear Mom Hand Rescue hand cream soothes dry skin and the senses with cocoa butter, shea butter, and a luscious vanilla and lavender scent.
Like all Walton Wood Farm products, the Dear Mom collection is free of parabens, SLS, and dyes and features natural ingredients that nourish body and soul. What a great way to relax after a hard day!
Lardera Coffee Roasters Single-Origin Coffee
If you love trying new varieties of coffee, treat yourself to the rich and flavorful single-origin coffee beans from Lardera Coffee Roasters!
The company currently offers four varieties of single-origin coffee from small Costa Rica farmers, with plans to add coffee from other countries in the future.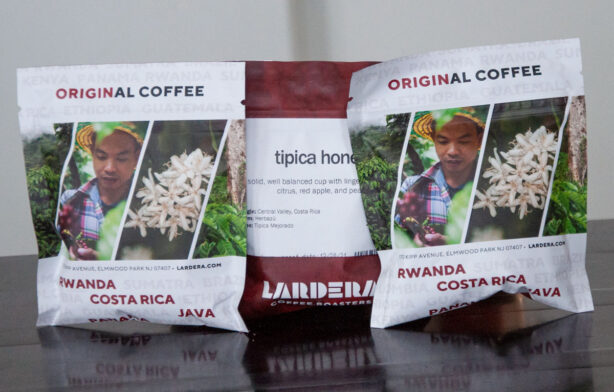 And because Lardera wants you to love your coffee, the company even offers $3 sample packs of each variety, so that you can try before committing to a full-sized package.
With products that have been specially selected for freshness, unique flavor, and value, a cup of Lardera coffee is a great way to enjoy some "me" time!
Elegear Arc-Chill Cooling Comforter
If you're one of those people that can't relax without being under a blanket, but then find yourself overheating in the summer, you'll fall in love with this clever comforter from Arc-Chill!
The comforter features Japanese cooling fiber on one side and cotton on the other. Designed to be ultra-breathable, it carries heat away from the body to keep you cool on even the hottest days.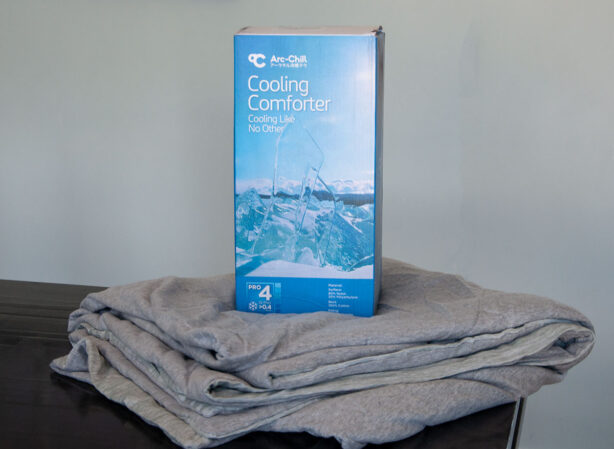 Best of all, the double-sided design means that it can be used with the cotton side down in mildly warm weather for a slight cooling effect, or with the Arc-Chill Pro Cooling Fiber side down in hotter summer weather!
Soft to the touch and machine washable, this comforter is a must if you're looking for a way to beat the heat this summer. Use coupon code P6VLEW4L to save 5% off your purchase!
Organic Aromas Nebulizing Diffuser and Essential Oils
Aromatherapy is a great way to relieve stress, and an Organic Aromas Nebulizing Diffuser makes aromatherapy beautiful as well!
The diffusers have a stylish vase-shaped design that's available in a variety of colors and materials to fit your décor. To use, simply add your favorite essential oil and switch it on.
The diffuser releases scent for two minutes, then turns off for one minute, helping scent to fill the room more quickly.
The company also offers a huge collection of essential oils, including single oils like ginger or chamomile, and essential oil blends for boosting energy, improving focus, and more.
But no matter which oils you decide to try, you'll love how easy these diffusers are to use, and how beautiful they look in your home!
Mike's Hard Iced Tea with Lemon and Palm Bay Paradise Twist Coolers
The two newest drinks from Mike's and Palm Bay are both great choices for sitting outdoors with a relaxing drink at the end of a long day.
For those that prefer a not-too-sweet cooler, Mike's Hard Iced Tea with Lemon is a classic drink choice with a hint of citrus that makes it the perfect warm-weather refreshment.
And if you're looking for a drink that makes you think of tropical beaches, the blend of pineapple, peach, and mango in new Palm Bay Paradise Twist will take you away with the first sip.
Both ready-to-drink coolers are sure to be summer favorites, and a nice treat after a hard day working outside in the sunshine.
Manta Sleep Mask PRO
Having trouble getting a good night's sleep? Longer days and shorter nights can make it harder to get the sleep you need, but the Manta Sleep Mask PRO is here to help!
This sleep mask has been scientifically designed to be the most breathable, comfortable sleep mask on the market, with features that go above and beyond a standard sleep mask.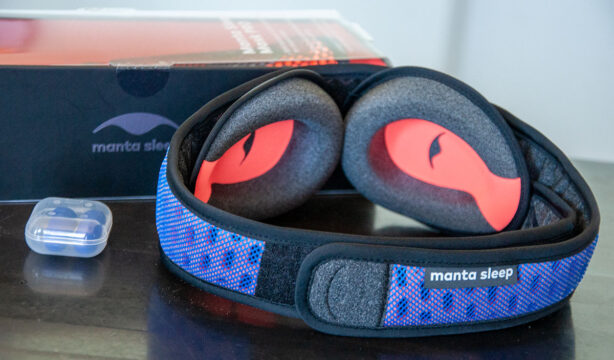 The cooling foam eye cups and breathable straps prevent overheating while still providing complete blackout without any pressure on the eyes.
Even better, the C-shape of the eye cups allow for comfortable side sleeping, a major benefit for those that toss and turn at night.
Manta Sleep Masks are available in a variety of other styles, from weighted masks to heat masks. No matter which you choose, they're the best way to help you sleep better night after night!
50 Things To Bake Before You Die Cookbook
Food is always a great way to treat yourself to a little indulgence, and the new cookbook by Allyson Reedy, 50 Things To Bake Before You Die, is jam-packed with tasty treats to choose from.
Whether you're craving a classic sprinkle-filled cookie or a fancy champagne-infused cupcake, this collection of 50 recipes from top bakeries, restaurants, and food bloggers is sure to have something to tantilize your tastebuds.
The book has a focus on easy-to-follow recipes that result in wow-worthy flavor, so if you're craving something sweet, take a look through the recipes and see which delectable dessert inspires you to get cooking.
Surprise your family with homemade Oreos or master the classic Apple Pie; the sky is the limit with so many tasty treats to choose from. After all, you deserve it!
Taking time to relax and treat yourself is a must when you're a busy mom, so check out some of these indulgent products for yourself.
No matter which of these best products for moms you choose, they're sure to make summer even more enjoyable!