Throwing a birthday party for your child can be a lot of fun, but it can also be a lot of work.
If you want to make sure that the party goes off without a hitch, proper planning is a must.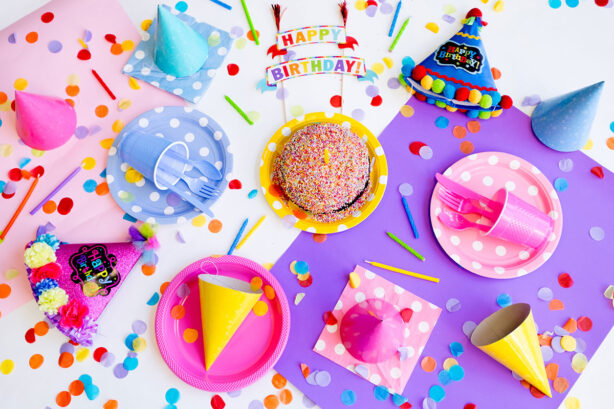 From choosing a venue to deciding on decorations, there's a lot to consider before celebrating your child's big day.
Get started on the right foot by following these tips to help you plan a birthday party for your little one.
Start Planning Early
One of the most important things that you can do when planning a birthday party is to start early.
The earlier you start getting organized, the more time you'll have to choose the right venue, send out invitations, and plan all of the other details.
It's also important to start early so that you're ready to handle any last-minute stressful situations. You don't want to be scrambling around trying to get everything together at the last minute!
Set A Budget
Before you get too far into the details of the party, setting a budget for the total cost is essential.
This will help you determine how much money you have to spend on things like the venue, food, and decorations. It's also important to factor in any additional costs that you may incur, such as entertainment or goodie bags.
Once you have a budget in mind, it will be much easier to stick to it when making decisions about the party. This can help you avoid spending more than you can afford.
When setting your budget, it's important to be realistic. Don't try to squeeze too many things into your budget or you may end up having to cut corners and disappoint your child.
Here are a few tips for sticking to your budget when you plan a birthday party:
Choose an affordable venue. There are many great locations for kids available for rent, and they will often include food and decorations as well.
Limit the amount of food that you serve. Planning an afternoon party can let you keep food simple and affordable, since snacks and a cake may be all that's needed.
Skip the expensive decorations. There's no need to go overboard when a few simple balloons or streamers will do the trick.
Consider skipping party favors altogether. If you decided they're a must, stick with something simple, like goodie bags filled with candy.
Choose The Right Venue
When it comes to choosing a venue for your child's birthday party, you have a lot of different options.
If you want to keep things simple, you can have the party at your home. However, if you want to do something a little more special, you may want to consider some of the amazing kids party venues available for rent.
This can be a great option if you want to have a large party, or if you need somewhere that can accommodate a lot of activities.
When choosing a venue, there are a few things that you will want to keep in mind.
First, make sure that the space is big enough to accommodate all of your guests.
Secondly, make sure that the venue is affordable. You don't want to spend too much money on the party and leave yourself with nothing leftover for the actual celebration.
Finally, make sure that the venue is convenient for your guests. You don't want them to have to travel too far to get there.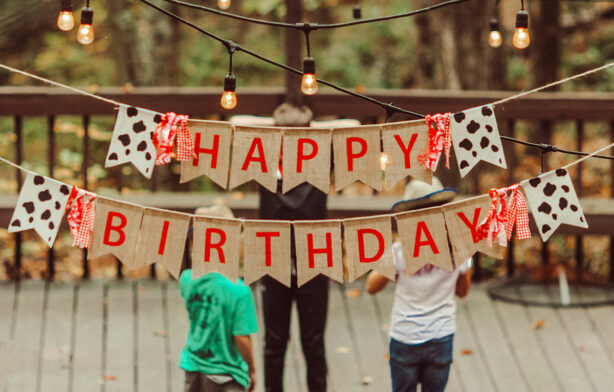 Plan the Decorations
Once you have the venue and budget sorted out, it's time to start thinking about decorations. You don't need to go overboard with decorations, but a few simple things can really make a difference.
Balloons and streamers are always a good choice, and you can often find fun tablecloths and centerpieces at the dollar store.
If you want to get really creative, you can even make your own decorations. Just make sure that they are safe for kids and won't cause any damage to your venue.
Of course, when choosing a theme for a kid's birthday party, it's important to think about the child's interests. If your child loves pirates, then a pirate-themed party would be perfect. If they are obsessed with dinosaurs, then a dinosaur-themed party would be ideal.
There are an endless number of different themes to choose from, and you can even mix and match if you want. Just make sure that all of the decorations and activities follow the same theme, even if that's as simple as sticking to one color scheme.
This will make the party more fun for the kids, and they will be excited to celebrate their birthday in style.
Get Cake and Snacks
One of the most important aspects of any birthday party is the food. It can be as simple or as fancy as you and your child want, but make sure there's enough for everyone!
Depending on the time you're hosting the party and the number of people attending, you may even want to consider hiring a catering company to help with the food.
But often, especially for younger children, a few platters of chips, fruit, and vegetables will be enough to keep kids full and happy.
And of course, no birthday party is complete without some kind of cake! Stick to a classic vanilla or chocolate cake, order a custom cake to match the party's theme, or keep things easy with cupcakes!
No matter what you decide, the cake is often a birthday party highlight, so it's a great time to splurge a little if you have extra money in your budget.
Choose the Right Music
While not every party will have music, it can definitely add a fun celebratory feel to a child's special day!
Make sure to keep the ages and interests of the kids attending in mind when deciding on the perfect tunes. Songs from a favorite movie or television show may be a good choice.
Or, keep things as easy as possible by choosing a playlist of kid-friendly party songs on YouTube or Spotify!
Organizing the perfect kid's birthday party can be a lot of work, but it's also a lot of fun!
Just make sure when you plan a birthday party, you're sticking to your set budget while still taking your child's interests into account.
With these tips, you're sure to throw an amazing birthday party that your child will never forget.