We all have that one relative or friend who has everything…and I mean everything!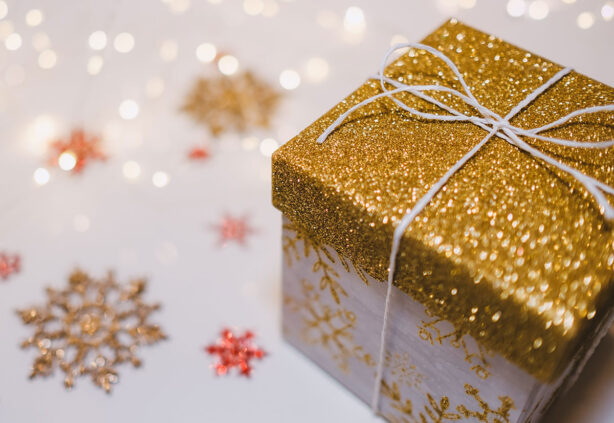 So, with the holiday season creeping up pretty soon, why not plan ahead and give them something that they'll cherish for years?
For the hard-to-shop-for friend, relative, or child, consider one of these six original Christmas gift ideas for 2022:
1. Turn Snapshots into an Amazing Storyboard Display
Think of a storyboard display as a 21st century photo album.
We all have snapshots of memories we fondly look at on our smartphone every now and again. So, why not get them printed so that they can be showed off in your loved one's home or office?
When it comes to easy personalized gifts, photo prints are one of the best options…especially when you use a site like storyboards.io that lets you print stylish repositionable photo tiles in a jiffy.
2. A Projector that You Can Carry Around
"Honey, I Shrunk the Gadgets" isn't the newest Hollywood hit; it's the trend of reducing all gadgets to miniature forms. And this has happened for projectors, too.
Mini projectors are now made to be so compact they can easily slip into a backpack or purse. They're also great for frequent travelers since they're easy to pack into a car or suitcase.
And the best part? Mini projectors tend to be surprisingly affordable!
Treat your favorite movie fan to a mini projector so that they can catch up on big-screen hits anytime and anywhere. It's also a great gift for anyone that gives frequent presentations.
3. Light Up Your Teen's World with a 3D Moon Lamp
Tweens and teens are notoriously hard to shop for, but adding some extra style to their space is always a good idea. And that's where the 3D Moon Lamp comes in.
This glowing replica of the moon can be kept in its base or held in the hand, making it an appealing photo prop as well as a useful room accessory.
And with 16 different colors, a dimmer, and four flash modes, it offers enough variety to keep even the pickiest teen captivated by its stylish look.
4. 3 Gifts Rolled Into 1: The Backpack Cooler Chair
Looking for the best cool gift for a friend or relative that loves camping, trekking and the great outdoors? Take wilderness gear to the next level with a 3-in-1 gift: the backpack cooler chair.
As the name suggests, this easy-to-carry backpack converts into a chair with a cooler once you reach our destination.
The 3-in-1 feature helps maximize space when packing; a must when planning longer outdoor adventures. This is one handy gift that your outdoorsman friends will love!
5. Gift Glamorous Looks with 14K Gold Hoop Earrings
Classic hoop earrings are an instant attention-grabber that's made even better when they're crafted with 14K gold.
These earrings are always a popular choice for women, since they match so many outfits beautifully and add a sophisticated touch without costing a fortune.
The earrings are available in 3 different colors – white, rose and yellow gold – and come in 4 sizes. This is the perfect gift choice for someone looking to add extra classic style to their look.
6. Bring T-Rex Indoors with the Dino Dig Virtual Reality Science Kit
If you have a dinosaur-loving child in the house, they'll be blown away by the Dino Dig Virtual Reality Science Kit.
The kit contains everything kids need to delve into the world of the dinosaurs, with eight immersive VR experiences and a 10-inch T-Rex fossil for kids to excavate.
And since the VR goggles work by inserting a standard smartphone with a virtual reality app, this kit is a great affordable introduction to the world of VR for youngsters.
Why Shop for Christmas in Fall?
If you're wondering why you should start shopping for Christmas gifts when you're still trying to get through the final days of summer, there's a good reason for it!
Figuring out your gifts for anyone that's typically hard to shop for will help ensure a more stress-free Christmas season, and will also help you get the best prices on your purchases.
Best of all, you won't have to worry about shipping delays, supplies running short, or fighting crowded malls!
So, use these Christmas gift ideas for 2022 as inspiration and get ready for happy recipients and a fun-filled Christmas day!