There's something special about the way music can help us feel calm and focused, motivated and energized, or even moved to tears.
And just as music has benefits for us, as adults, it has benefits for our children as well!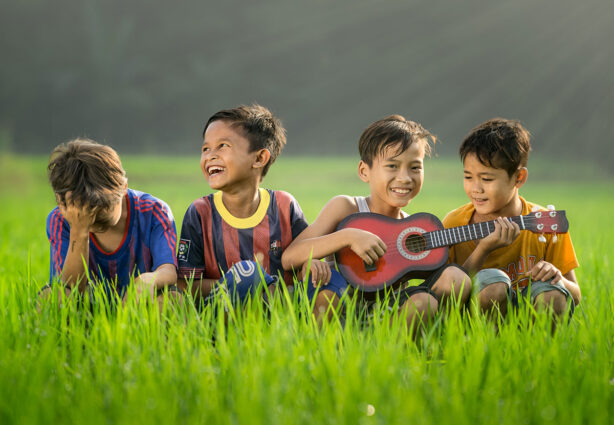 In fact, exposing children to music has been found to improve language skills, encourage social interaction, and even increase IQ.
So, encouraging your toddler to appreciate music right now is a great way to help them enjoy those benefits!
Wondering how to do that? Try these 7 fun music activities for toddlers to help your little one make the most of music!
Enroll Them In A Music Class
There are plenty of places offering music lessons. However, you will want to choose the best.
Depending on your child's interests, you may want to consider singing lessons, dancing lessons, or instruction with a musical instrument.
Look for a class that's specifically designed for toddlers, to help them engage with music in a way that they can understand.
You may be amazed by how quickly they learn, and how much they enjoy the experience!
Sing Together
You don't need to be a professional singer to have fun making music with your child! Singing together with your toddler is one of the best ways to encourage them to start using their own voice, too.
Whether you stick to standard nursery rhymes or make up fun songs about your day, learning how words can be combined with music to create a song is a great way to encourage your toddler to develop their own musical abilities.
Vocalize Stories
Understanding sound is the first step to understanding music. So, one of the best ways to introduce music to younger children is through other sounds.
Instead of just reading their favorite book, consider adding in some sound effects. Keep it simple by just using your voice, or try adding some simple props. Not only will it make reading together more fun, it will introduce the concept of creating sound to your child.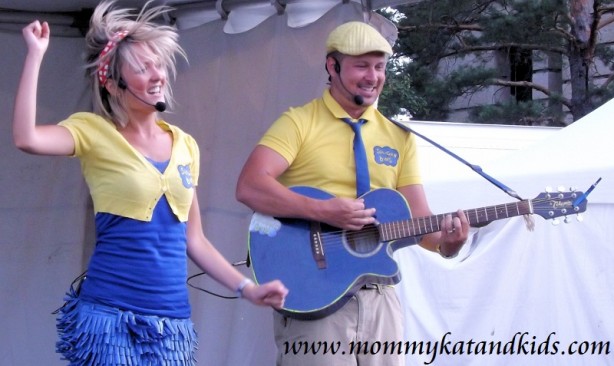 Go To Concerts
There's nothing quite like listening to music live. And luckily, there are tons of children's musicians and family-friendly performers that put on shows any child would love.
Even better, many libraries and children's clubs will often hire performers to put on free concerts for kids! So, take a look and see what fun musical entertainment might be available in your community.
Dance
Dancing isn't just great exercise, it helps develop an understanding of rhythm, a core concept when it comes to understanding music as a whole.
Try playing some simple dancing games, like letting your children copy your dance moves. Or, have a free-for-all dance party with everyone showing off their best dance skills.
Make Your Own Instruments
Combining DIY projects and music provides even more opportunity for creative development, and you may be surprised at what your little one can create.
Even the youngest child will enjoy activities like banging pots with a stick to hear the different tones. And once they're a little older, they can try their hand at a shoebox guitar, a tin can shaker, and more!
Try Painting
Get your little one painting outside the box by putting on some favorite music and encouraging them to paint what they hear.
Toddlers love to paint, and getting them to think about what they're putting on paper in a new way is a great technique for helping them connect music to their physical world.
And you'll likely be fascinated by what they create as they paint to the music!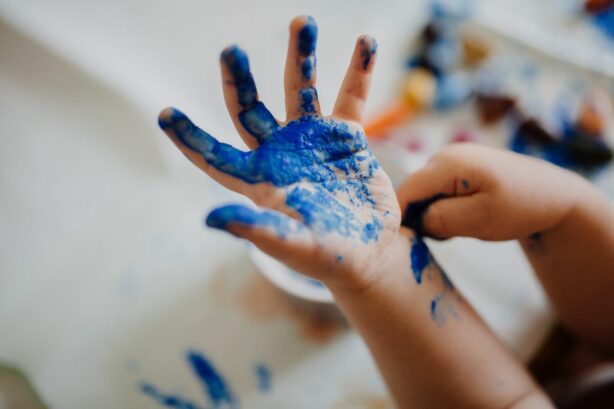 Building an appreciation for music is something that can start almost as soon as a child is born, simply by listening to music in the house.
But when your child is a little older and can interact with you a bit more, you'll be able to help introduce them to music in more and more fun ways.
Start by trying out some of these easy music activities for toddlers, and start building a passion for music that may just last for decades to come.