After years of having to stick close to home, the world is finally opening up again. And if you're like most people, you can't wait to get out and explore a new place on your next vacation!
Exploring one of the many great vacation destinations in the United States is always a popular option for a trip. The only hard part is deciding which United States vacation destination to choose!
So, if you're wondering what spot to visit on your next vacation, consider one of these top 10 best places to vacation in the United States.
From family-friendly amusement park destinations to stunning natural wonders, you're sure to find some vacation inspiration in this round-up of must-visit spots:
1. Pigeon Forge
The Smoky Mountains are one of the most visited destinations in the United States. In fact, The Great Smoky Mountains National Park is the most visited National Park in the USA!
Exploring the mountains is a great vacation option for families and adventure travelers. And there's no better place to start your exploration than the nearby town of Pigeon Forge.
Start your vacation by checking out the various Pigeon Forge attractions before you head out into the park itself. Dollywood offers a great family-friendly experience, and the Titanic Museum is a must-visit.
To avoid crowds, consider visiting in the spring or fall instead of during the summer. September can be a great time to explore Pigeon Forge and the surrounding area.
2. Yosemite
Another of the best-known National Parks in the USA, Yosemite National Park in the Sierra Nevada Mountains is another of the best places to vacation in the United States.
The Yosemite area offers a variety of outdoor activities for every season, in addition to gorgeous natural attractions ranging from waterfalls to the famed giant sequoia trees.
Keep in mind that due to the popularity and appeal of the area, it can often be very busy. Plan your vacation well in advance to get the best prices on lodging and attractions.
3. Yellowstone
In 2022, Yellowstone – America's first National Park – celebrates its 150th anniversary. So, if you haven't visited it yet, now is a great time!
The 3,500-mile-long park spans three different states and is perhaps best known for its plethora of geysers, including the famed Old Faithful.
The park also boasts almost 300 waterfalls, one of the world's largest petrified forests, and a habitat that's home to animals ranging from wolves and bears to bison and moose.
Visitors can rent a cabin, book a campsite, or stay in a nearby hotel when exploring Yellowstone National Park. Just make sure to give yourself enough time to experience as much of the stunning natural landscape as possible.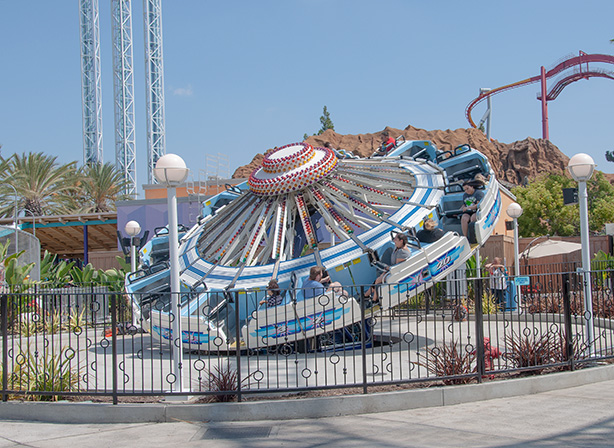 4. Anaheim
Anaheim, California is definitely best-known for being the home of Disneyland, but the area does have plenty more to offer, especially for families!
Knott's Berry Farm in Buena Park features an assortment of rides and the famed Peanuts characters, and is a fun-filled and less crowded amusement park alternative.
Having a themed dinner at Medieval Times or Pirates Dinner Adventure is always a popular evening activity. And sports fans won't want to miss the chance to check out a Los Angeles Angels game at Angel Stadium!
With world-class entertainment for all ages and plenty of hotels and vacation rentals available, a trip to Anaheim is sure to be one that will create lifelong memories.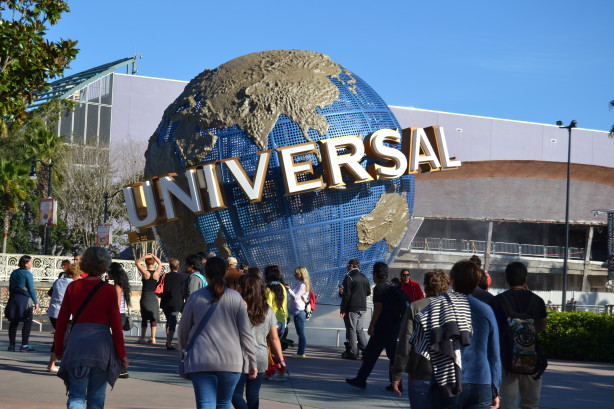 5. Orlando
Orlando, Florida is another must-visit destination for Disney fans, and the famed Disney World is so packed with entertainment that many visitors never leave the resort!
But, if you do decide to explore more of the Orlando area, you'll find plenty of other attractions to keep you entertained.
Orlando's International Drive is home to ICON Park, a fun-filled complex featuring restaurants, shops, and attractions ranging from a wax museum to an aquarium.
And Universal Orlando Resort is always a top destination pick in Orlando as well! The Harry Potter-themed areas of the park are especially popular, whether you're racing through Gringott's in a mine car or choosing a magic wand at Ollivander's.
No matter what areas you decide to explore on your vacaction, one thing is certain: you'll need multiple trips to Orlando to see and do it all!
6. New Orleans
New Orleans is perhaps best known for its Mardi Gras festivals, but there are plenty of other activities for visitors of all ages in the vibrant city.
War enthusiasts will enjoy the National WWII Museum, while those with younger children will appreciate visiting the Audubon Zoo and the Louisiana Children's Museum.
In the evening, take some time to enjoy the live music on Frenchmen Street. And no visit to New Orleans is complete without stopping for Beignets at the renowned Café du Monde.
7. Arizona Hot Springs
Naturally occuring hot springs are a treat to experience, and there's no better place to do that than in the Copper State!
The Arizona Hot Springs are a collection geothermal springs located along the Colorado River near Hoover Dam.
Getting to the hot springs themselves involves a bit of a hike, so visiting the area is likely a better choice for families with older children or teens.
But the hike is well worth it when you reach the hot springs and get the chance to relax your tired muscles in the healing waters.
Keep in mind that due to Arizona's extreme heat, the area is closed between May and September. Ideally, this is a desination best visited in the winter months.
8. Myrtle Beach
If your family can't get enough of the ocean, Myrtle Beach in South Carolina is sure to be one of the best places to vacation in the United States for you.
The hub of the Grand Strand, a 60-mile strip of beaches, its hot and sunny climate and variety of attractions make it a top destination for visitors.
Myrtle Beach is also known for its golf courses, many of which were designed by the sport's most renowned players.
And kids visiting the area will love the magic shows, musicals, and mini golf courses that fill the Myrtle Beach area…not to mention the attractions and snacks on the boardwalk itself!
With something to do for visitors of all ages and budgets, a trip to Myrtle Beach is a great way to experience the best the coast has to offer.
9. Grand Canyon
Visiting the Grand Canyon is often considered to be a bucket list item for those in North America, and for good reason!
The canyon is a full 277 miles long and can even be seen from space. And experiencing the canyon can be as relaxed or as adventure-packed as a visitor might like.
Because the Grand Canyon is so immense, deciding beforehand which area of the canyon to visit is essential.
The Skywalk, a horseshoe-shaped glass bridge built out over the canyon, is located in the West Canyon. The South Rim, on the other hand, is the most visited area of the Grand Canyon, and offers the widest range of sightseeing experiences, from helicoptor tours to rafting adventures.
Take some time to research the different options available when visiting the canyon and decide on the best experiences for you and your group.
No matter how you choose to plan out your trip, seeing the Grand Canyon is sure to be an experience to remember!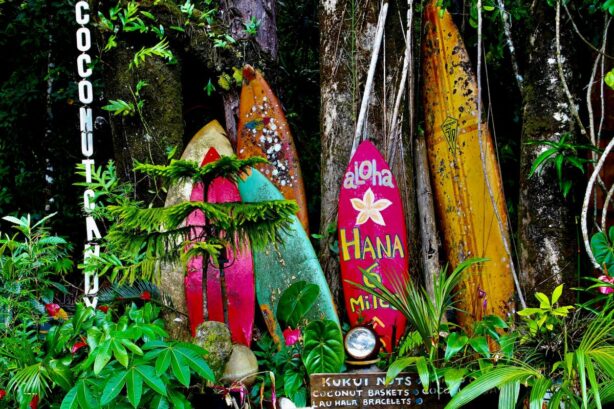 10. Maui
While visiting Maui, Hawaii will definitely take a little more planning than most other USA destinations, the experience is sure to be unforgettable.
Maui is the second-largest of the Hawaiian Islands, and offers a variety of stunning resorts, beautiful beaches, and incredible outdoor activities.
The island is especially well-suited to adventure travelers, offering activities including ATV tours, snorkeling, ziplining, and horseback riding.
While visiting Maui does cost more when compared to other vacation destinations in the United States, it's a trip that everyone should make at least once.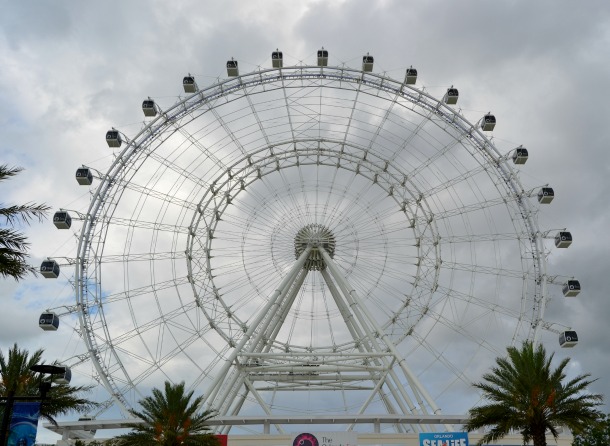 On average, almost 100 million Americans plan vacations each year. And with years of missed vacations to make up for, those numbers may be even higher in the future!
Luckily, when you're planning a vacation in the United States, there are an endless amount of amazing destinations to choose from.
Start by picking your favorite from this list of best places to vacation in the United States, and maybe even plan to see them all one-by-one!
Every one of them has something to love, and they'll all leave you with experiences you'll remember forever.