Whether you're planning your annual family getaway, or celebrating a move to a new country with help from your US immigration lawyer, there's no better way to make memories than with a road trip!
But, even though the vacation itself is sure to be a treat, getting to your destination can be a challenge, especially on long road trips.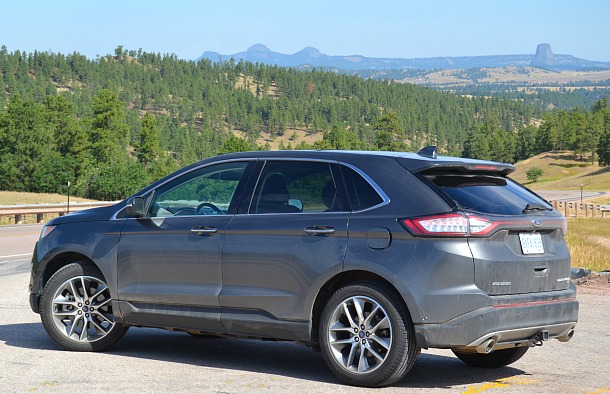 If you're planning a long road trip and are looking for ways to ensure the journey goes as smoothly as possible, you're in luck.
Try these 9 things to do on long road trips with kids to make sure everyone is happy and entertained:
1. Give Them Journals Before the Trip Begins
Purchase some colorful kids journals and some fancy new pens, pencils, and pencil crayons.
Surprise your kids with the journals a couple of days before the trip, and tell them to use them to keep track of their experiences and adventures.
Even the drive itself may become more enjoyable for kids when they have the chance to record their thoughts along the way.
2. Start the Trip with Fun Conversation
That first hour or so after hitting the road is a great time to enjoy some conversation with your little ones.
Ask about friends, favorite activities, their current top toys, and anything else you can think of that will get them chatting.
Not only will it help to keep your little ones occupied, it's a great way to get some insight into their personality.
And while your kids may soon lose interest in chatting with you, even a half-hour of fun conversation means less time potentially complaining about being bored!
3. Try a Sing-Along
One of the best ways to keep kids of all ages engaged and having fun on a long road trip is with music!
Prepare before you hit the road by creating a playlist of your kids' favorite sing-along songs, then crank up the music and get ready for fun.
The best thing about this entertainment option is that you can tailor it to your own children's music choices, whether that's nursery rhymes for preschoolers or top hits for teens.
And singing along to favorite songs together is a great family bonding experience, too.
Just make sure to get some info beforehand on your children's favorite tunes, and they're sure to join in with a smile.
4. Snacking Time
Who says snacking can't be entertaining? When it comes to a long road trip, the food can be part of the fun!
Remember that even though you're traveling, there are still ways to eat healthy with kids on the road.
Prepare some easy-to-eat snacks in advance; think cut-up fresh fruit, popcorn, dry cereal, or fresh veggies.
And don't forget the drinks! While having a water bottle ready for each kid is a must, bringing along some fun drinks like juice boxes or chocolate milk is a great idea as well.
Make sure whatever you decide to bring is relatively easy for your kids to grab on their own and eat neatly.
Creating snack bags for each kid can be an easy way to ensure your little ones have snacks at the ready when they start getting "hangry."
5. Play Some Travelling Games
To create some road trip memories your kids will remember for years, get a little nostalgic and try some traveling games.
I Spy is a great choice for younger children, while older kids will enjoy seeing how many different state or province licence plates they can spot.
Twenty Questions, Fortunately and Unfortunately, and a Road Trip Scavenger Hunt are great options as well.
And if you want to get a little fancier, then consider grabbing a travel board game or two as well.
Classic games like Sorry, Chutes and Ladders, and Scrabble are all available in travel-friendly editions that can help keep your family entertained on the road.
6. Pack Those Electronics
While you may usually try to restrict your kids' use of electronics at home, that tablet or phone can be a lifesaver on a long road trip.
If your kids are starting to burn out and break down, it's time to pull out those electronics and let them zone out for a bit.
Ideally, make sure to prep the gadgets for the trip as well, either by getting a fun new game or by downloading some kid-friendly movies.
Having some new things to do on those beloved electronics is a great way to keep kids entertained for a good chunk of time on a long road trip.
7. Take Short Breaks at Rest Stops
Kids are used to being active, so one of the best ways to ensure they make it through long road trips without breaking down is by making some stops along the way.
Search along your route to find some fun landmarks that you can check out on your journey, or just take advantage of the rest stops you happen to pass.
Not only does this give your kids a chance to run around and stretch their legs, you may just discover some hidden gems along the way.
Remember that the younger your children are, the more they'll benefit from the opportunity to get out of the car and burn off some energy.
The general road trip rule is to plan a stop of at least 15 minutes every two hours.
8. Take a Camera Along
Turning an endless highway into a fascinating landscape may just be as easy as handing your child a camera.
Let them capture photos of the things that catch their eye along the way, either by giving them your own camera or buying them disposable ones to develop after your trip.
You may be amazed at how engrossed they become in their surroundings when they're looking for the perfect moments to photograph.
And the photos they take will be way for them to look back on their trip for years to come.
9. Let Them Get Napping
Even if your kids are old enough that they don't usually nap, long road trips may be an exception.
Make sure to pack the car with comfort in mind by bringing along a blanket and a couple of travel pillows, so they can wrap up and catch some shut-eye if they feel the whim.
And the best part is that if they do doze off, they're sure to be excited when they wake up and realize how much closer they are to your destination after their sleep!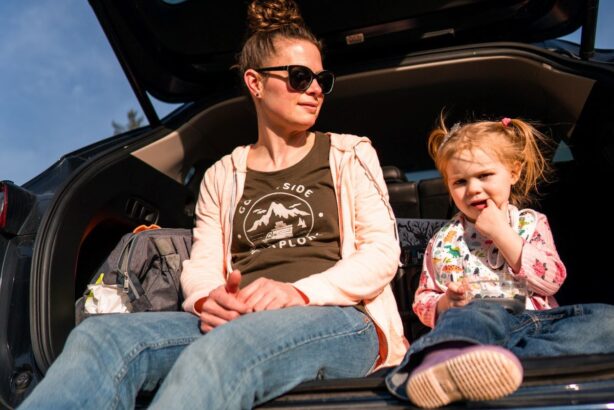 While long road trips do take some extra planning when you have kids, they're also a great way to bond and connect on your journey.
Make sure you have age-appropriate activities at the ready, a good stock of snacks, and plans for regular breaks, and you're sure to have a blast