Are you looking for the best dress for your wedding reception? Having a separate dress for after the marriage ceremony has become a popular trend in recent years, and for good reason!
Not only does it let you keep the dress from your ceremony in perfect condition, it also allows you to choose a dress that's better suited to dancing, socializing, and more.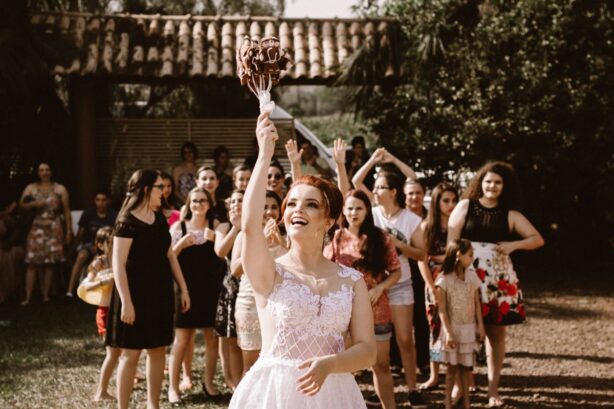 If you've decided that you want a wedding reception dress, start your planning with these 8 tips.
From style and material to color and length, considering this info will help ensure your wedding reception dress is every bit as special as the one you wore at your ceremony:
Choose a Style That Suits Your Figure
Just like your ceremony dress, you'll want to look for a dress that suits your body type.
If you have a petite frame, look for a dress with a fitted bodice and flared skirt. This will help to accentuate your waist and give the illusion of a fuller figure.
If you are taller or have a larger bust, choose a dress with more structure to provide support and balance.
A-line or empire waist dresses are always a flattering choice for any body type. Jovani cocktail dresses are designed to hug your curves in all the right places.
In addition to choosing a style that suits your figure, you should also consider the overall theme and feel of your wedding.
For a more formal affair, opt for a classic silhouette in a neutral color. If you are having a destination wedding or casual backyard bash, you can afford to be more playful with your choice of dress.
Experiment with different styles and colors to find what makes you feel most beautiful on your big day.
Think About the Color Of Your Dress
Wedding reception dresses come in a variety of colors, from classic white to bright hues like pink and red. The color you choose should complement your skin tone and the overall style of your wedding.
If you're having a more formal affair, you'll likely want to stick with a traditional white or ivory dress.
For a fun and festive reception, go for a bolder color like pink, red, or blue. This is also a great opportunity to experiment with different shades if you're not sure which color looks best on you.
For instance, you might want to try a light pink dress if you're fair-skinned or a deep red hue if you have darker skin.
You can also opt for a print or patterned dress if you want to add some visual interest to your look.
Length and Material
When it comes to choosing the best dress for your wedding reception, one of the most important considerations is the length and material.
A shorter dress is perfect for a more casual affair, while a floor-length gown is ideal for a formal event. In both cases, you'll want to choose a dress that's comfortable and easy to move in, so that you can mingle with your guests.
If you are having an outdoor reception, consider a lighter material like chiffon or linen that will keep you cool and comfortable in the heat.
Also, keep in mind that your wedding reception dress will likely be photographed a lot, so you want to choose a style that makes you feel beautiful!
Make Sure You're Comfortable
As much as you may be focused on how you look in a certain type of dress, making sure you're comfortable wearing it is just as important.
While that first tempting glance in a mirror might make you want to decide on a dress right away, moving around in the dress to see how it moves with you is a must.
Bend over, sit down, and test out all the movements you'll likely make during the event to make sure the dress fits you properly throughout it all.
The last thing you'll want during your reception is to have to tug your dress into place or have it pinching or constricting you.
Plan Your Footwear
While the dress is obviously the highlight when you're deciding what to wear to your wedding reception, the shoes can be almost as important.
On the one hand, you'll want footwear that looks great with your dress, whether that's strappy sandals for a beachy dress or classic pumps for your floor-length gown.
On the other hand, the wedding reception generally has a lot more walking around than the wedding itself, and the last thing you want is blisters or sore feet on your big day.
If possible, take your shoes on a test-run before the big day by slipping them on and spending an afternoon walking in them.
You'll be happy you did when you can glide gracefully through your reception in comfort!
Get Some Inspiration
If you're struggling to find the perfect wedding reception dress, take some time to look for inspiration.
Browse wedding magazines and Pinterest boards to see what dresses might fit the theme of your wedding. Once you have an idea of what you are looking for, it will be easier to find the dress of your dreams.
And don't forget to have fun during the process! Finding the best dress for your wedding reception should be one of those special moments you remember long after the big day.
Take Your Time
While it can be common to feel like you're on a time crunch when wedding planning, don't feel like you have to find the perfect dress right away.
It's a much better idea to take your time and shop around until you find a dress that you love.
With so many different styles and designs available, it may take some time to find the best dress for your wedding reception. But once you find it, you'll know it was worth the wait!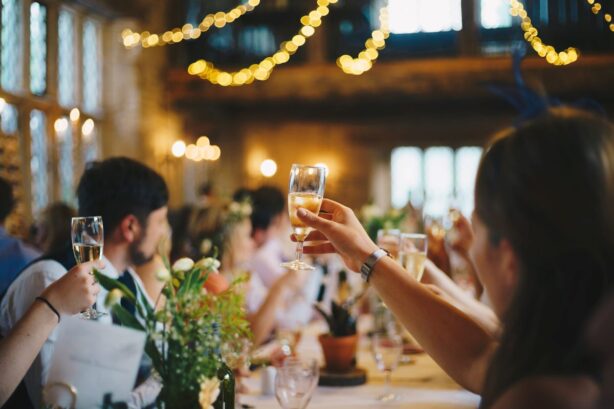 Shopping for your wedding reception dress is a special moment, but that doesn't mean it has to be stressful.
With so many beautiful options available, it's easy to get overwhelmed. So, remember to take your time and focus on finding a dress that's comfortable, stylish, and makes you feel confident.
Once you do, you'll be ready for a wedding reception to remember!