Whether you're moving to a new city, upgrading to a bigger apartment, or you've purchased your first house, there's nothing more exciting then decorating a new home.
But with a whole new space to fill with furniture and decor, it can also be a little overwhelming!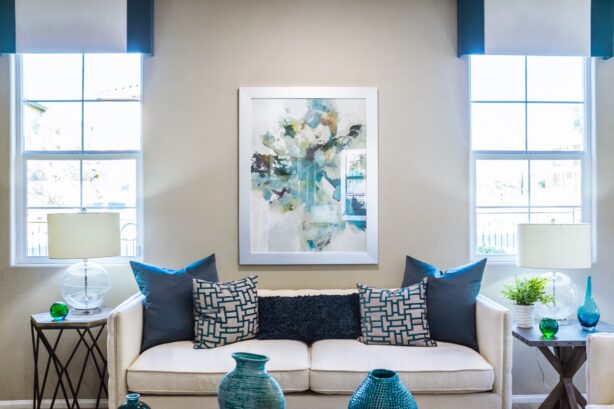 If you're getting ready to decorate a new space and are wondering where to start, you're not alone. Get ready to turn that blank slate into a dream home with these tips:
Decide On a Style
The best place to start when deciding how to decorate a new home is figuring out what styles you tend to prefer.
For some people, the light, bright, minimalist look of a Scandinavian room suits them perfectly. Others may prefer the modern farmhouse look featuring neutral tones and mixed metals.
Browse photos of different rooms online to see which ones you find most appealing. Then, start creating your ideal space based on the styles you're drawn to.
And remember, not every room has to follow the same style trend! If you prefer a minimalist kitchen and living room, but a vibrant bohemian bedroom, go for it!
Switch Up the Paint
One of the easiest ways to instantly change the look of a room is by changing the color of the paint.
Light colors tend to make rooms feel brighter and larger, so consider lighter paint for small kitchens or spaces you want to have an open feel.
Darker colors, on the other hand, can make large spaces feel smaller and more cozy.
Depending on the room you're decorating, think about the mood you want for the room and the way you want it to feel to help you decide on the perfect paint scheme.
Sometimes, even just adding a single accent wall in another shade can make a space feel brand new!
Of course, if you're renting, make sure to check with your landlord before making a major change like a new paint color.
Add Some Decor Pieces
While the wall color and furniture will give the room most of its overall style, the decor pieces are where you can really let your own personality show.
Start with the walls. Are you the type that likes having family photos or prints of special moments everywhere? Or, do you prefer stylish art prints, or even unique wall decor made of metal and wood?
Then, add some special personalized pieces to shelves, tables and other areas to finish pulling the room together.
If you're the sentimental type, a customized 3D engraved crystal may be the perfect addition to a room. The crystals come in a variety of shapes and can be engraved with your favorite photo to create a unique piece of memorabilia.
You can find 3D crystal engraving in Canada, the United States, and many other countries, making it easy to add one to your decor.
Finally, don't count out the importance of adding some greenery! Plants are one of the best ways to make any room feel more inviting, and there are many hardy varieties that don't require a green thumb to keep.
Experiment With Lighting
Lighting is often overlooked when decorating a new home, but something as simple as different light bulbs can make a surprisingly big impact on a room.
In the same way that light colors make a room seem bigger and dark colors make it seem smaller, lights with cool and warm tones can give a room a completely different feel.
And, of course, the lights themselves can add to your room's overall style as well! Adding a lamp to the coffee table or putting in a new light fixture is an inexpensive way to change up your room to better suit you.
There's nothing quite like the excitement of seeing a new living space transformed into a welcoming haven.
So take some time to decide exactly how you want your space to look, and then turn your dreams into reality with the right color, lighting, and decor.
There's no better way to celebrate your new home than by making it a place that you truly love to spend time in!