Digital nomads are changing the way we travel in Europe and the world.
The concept of having a job that can be done from anywhere isn't a new one, but it is more popular than ever before.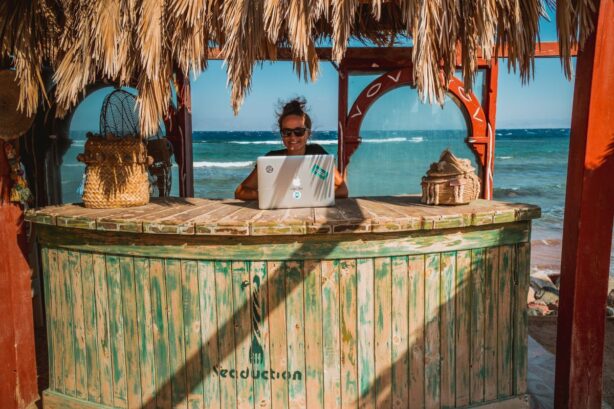 Thanks to low cost-of-living and numerous tourist attractions, some of the best cities for digital nomads 2023 are in Europe.
So, how do you take the plunge, head overseas, and become a digital nomad yourself? It starts with creating a proper plan.
What Is a Digital Nomad?
The term "digital nomad" refers to people whose jobs allow them to work in any location, from a cafe in a European city, a beach in Spain or a mountain in Austria.
In general, there are two different types of digital nomads. The first are remote workers employed by a company that allows them to work online.
The second are self-employed individuals that run online businesses, blogs, or consulting firms.
In both cases, digital nomads are allowed to live a life traveling the world while still earning a living, since their work can be done online and often, on their own terms.
What Are the Advantages of Being a Digital Nomad?
The most obvious advantage of being a digital nomad, of course, is having the freedom to work from anywhere.
For some, this might mean constant travel. Others may prefer spending half a year in one country, then moving to another one.
In both cases, however, it's the ability to make that choice and fulfill lifelong travel dreams that makes the life of a digital nomad desirable.
But the benefits can often go beyond that. Many times, those able to live a digital nomad lifestyle aren't constrained to the usual 9-5 business hours.
Instead, they generally either work by finishing contracts by a certain date, or by fulfilling a certain number of working hours per week.
That more flexible schedule allows for plenty of time to enjoy time in a different country to its fullest.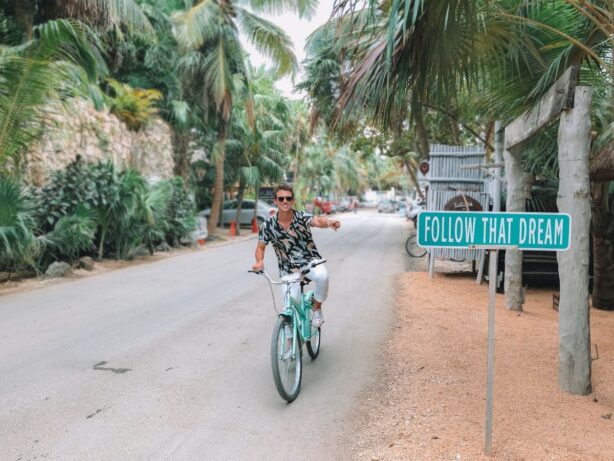 How To Become a Digital Nomad?
If you love the idea of traveling the world as you work, the digital nomad lifestyle may be for you. But it does involve some initial planning.
Here are some steps to help you become a digital nomad:
1. Define Your Goal: Before you make any changes to your current lifestyle, you should have a clear goal. Why do you want to become a digital nomad? Do you want to travel the world? Do you want to reduce the stress of your current work schedule? Do you want to spend more time with your family? Whatever your goal is, defining it will help you stay focused and ensure you make the right choices as you plan.
2. Consider Available Jobs: Remote jobs are becoming more and more popular. So, if you're lucky, you may find your current field already has jobs available that can be done from anywhere. If that's not the case, it may be time to look into some of the best jobs that let you travel the world, and see if any of them might be a fit. IT specialists, graphic designers, photographers, and virtual assistants are all often able to work remotely.
3. Research Your Budget: Once you have your job decided on, it's time to set up a clear budget. Estimate your monthly wage and compare that to the average monthly living costs in different countries. And keep in mind that you may need additional money for the initial investment of flying to a new country and purchasing any necessary work gear. If that's the case, make sure that you have enough saved and ready to spend to make that dream a reality.
4. Invest In Your Equipment: Since digital nomads generally earn their money online, having reliable work equipment is a must. This will usually include an up-to-date laptop, a smartphone, and a location with a secure Wi-Fi connection. While some remote jobs might provide you with the equipment you need, others will require you to invest some money in your gear before you can dive in.
5. Decide On a Place To Live: With a job figured out and your monthly budget set, it's time to decide where exactly you want to live! First, narrow down the list of countries you'd like to visit based on your budget and their cost-of-living. Then, look into rental options from there. In some countries, renting a long-term hotel room may be a better option than a private rental. Either way, make sure the place has the essentials you need for both work and relaxation.
6. Enjoy Yourself: While the initial few months of living as a digital nomad make take some adjusting, don't forget to take the time to enjoy life in your new area! Explore the surroundings, meet new people, enjoy the local culture, and make the most of your new lifestyle.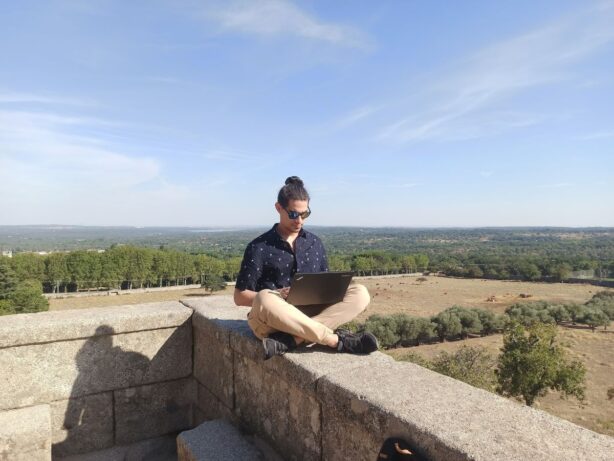 The option of becoming a digital nomad has radically changed the way many people work and live.
Remote workers have been able to create a community of people who work from anywhere, allowing them to explore the world, learn about new cultures and have greater freedom of movement.
And seeing how successful this lifestyle can be has has opened the door to new possibilities for anyone who's dreaming of a freer life.
Take a look at remote jobs that might fit your own training and current career, and see if becoming a digital nomad may be the right move for you!