If you own a car, you may have an untapped source of income parked in your driveway. Thanks to innovative technologies, and unprecedented demand, you can now use your car for more than just getting groceries and driving to work.
In fact, using your car to increase your income can let you save money for emergencies, or even pay for your car's expenses!
You might be wondering, "Can I take out a loan against my car?" Or, you might be interested in letting a company use your car as a mobile billboard.
There are several ways to take advantage of your vehicle and make some extra cash. Here are four easy ways to start making money with your vehicle:
Title Loan
If you own your vehicle outright and find yourself in need of a one-time cash amount, you may want to consider borrowing against your car's value through a title loan.
These types of secured loans are a great option when you need cash in a hurry, but don't want to have to sell anything you own. With a title loan, you apply for a loan based on the value of your vehicle.
As you repay your loan, your vehicle provides collateral. As long as you continue your payments, you retain ownership of your vehicle. You only give up ownership if you don't meet your repayment obligations.
Title loans can be completed in just a day, making them a great option for emergencies. For those with poor credit, a title loan is a simple borrowing option that doesn't require a background or credit check.
Banner Advertising
If you commute to work or spend a bunch of time in your car, you can make extra money by using your vehicle as a moving billboard.
Thousands of companies will pay to use your vehicle for advertising their company.
Simply sign up for an advertising campaign through a dealer, and then add magnetic or removable decals to your car. You don't have to do anything except drive around.
Keep in mind that some companies do require your vehicle to be a newer model, and that you may be required to drive a minimum amount each day.
Uber or Lyft
If you have a vehicle and a bit of extra time on your hands, you may want to consider making extra money as a rideshare driver.
Essentially, you will be using your car as a taxi. You choose when you work, where you drive, and how many customers you want to take.
The earning potential of driving for Uber or Lyft depends only on your availability, and demand in your location. And, if you prefer, delivering food is also an option for earning extra money in many cities.
The flexibility of working as a rideshare driver makes it a great option for students or single parents, since you can choose to work only when you have extra time.
Rent It Out
Many people have converted to a work-from-home career since the pandemic. If you're one of them, your car may be sitting in your driveway, gathering dust and dirt.
So, why not give your car a chance to get back on the road by renting it out? There are several online platforms that can help you to list your car as a rental.
Renting out your car via a peer-to-peer service is often a win-win situation for everyone involved. You get to make some extra money, while renters get access to a car that's often a fraction of the price of a traditional rental.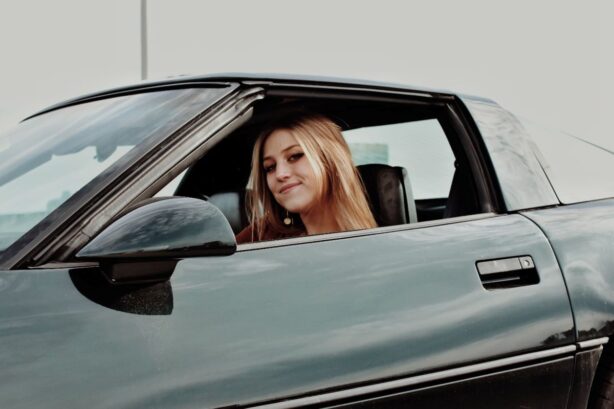 Using your car to make extra money can be a great way to get the most out of your vehicle while also putting extra cash into your pocket.
So, decide which of these options might be the best choice for you and your lifestyle, and start building up your savings with a little help from your wheels!