Moms are a hardworking bunch, and it's only natural to want to spoil them when Mother's Day rolls around. But, finding the "perfect" gift can be a high-pressure business.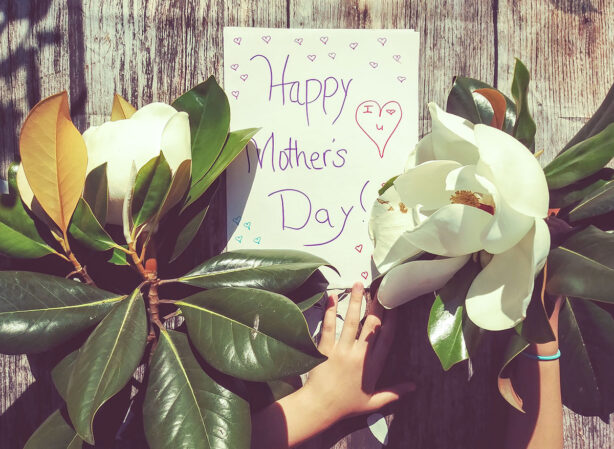 Every mom is unique, which can make picking out the right present a challenge. What gift is just right for your own mother, your grandmother, or your mother-in-law?
To help you narrow down your options and find a gift Mom is sure to love, consider one of these 10 Mother's Day gift ideas for every kind of mom:
1. For the Classic Mom: Pearls
When it comes to Mother's Day gifts, you can never go wrong with a classic strand of pearls. Elegant and feminine, the 'Queen of Gems' makes an ideal offering for any sophisticated woman.
While you can't go wrong with a traditional strand necklace, there are other options if Mom already has one of those! A pair of stud earrings or a bracelet are equally elegant and charming.
For a more unique offering, consider colored pearls including black, gold, and peacock. One-of-a-kind baroque pearls can also be a great way to highlight how special your mom is.
2. For the Globetrotting Mom: ToursbyLocals Gift Card
If your mom is big on travel, a local tour guide provided by ToursbyLocals.com can be one of the very best Mother's Day gift ideas.
This service connects travelers with English-speaking guides for big cities, out of the way places, and everywhere in between.
Check to see where Mom is planning to travel next, and then make her adventure even more unforgettable with a customized tour and insider info.
3. For the Gardening Mom: Ergonomic Rocker Seat
We all know the number one rule of gift-giving for Moms: nothing that creates more work. But, if she loves to garden, this one is going to make her life easier.
These garden seats feature a rocking base that makes leaning forward to work in the garden easier, while the ergonomic design takes strain off the back.
With adjustable height options and an affordable price point, this is a great gift option for any mom that has a passion for spending time working outdoors.
4. For the Hardworking Mom: Foot Massager
Even supermoms get tired tootsies. That's why a foot massager makes the perfect gift for a mom that spends a lot of time on her feet, whether at work or just running the kids around.
And the available features on foot massagers are almost unlimited! From simple manual foot rollers to full Shiatzu massage experiences, you're sure to find the perfect one for your hardworking mom.
Then, she can sit back, relax, and enjoy some must-needed "Mom-time" thanks to you!
5. For the Mom-To-Be: Body Pillow
Moms-to-be get inundated with stuff for the new baby, so show your thoughtfulness by getting her something that is just for her.
Body pillows are a great gift choice for almost anyone, but they're especially helpful for pregnant women. Using one when sleeping helps reduce pressure on the hips and back, while improving circulation.
And, after giving birth, it can be used to help support both mom and baby when nursing, as well. No wonder it's considered such a pregnancy must-have!
6. For the Bath-Loving Mom: Bath Caddy
If Mom's favorite way to unwind is with a bath, help her take it to the next level with a bath caddy tray!
These trays are adjustable to fit different tubs, and have a place to keep Mom's relaxation essentials, including that favorite book, a glass of wine, a few snacks, and her phone, easily accessible.
Pair the bath caddy tray with some essentials like bubble bath and Epsom salts, and Mom will be ready to enjoy some ultimate relaxation on her special day.
7. For the Foodie Mom: Custom Gift Basket
Taking Mom out for a nice meal is a classic when it comes to Mother's Day gift ideas. But, if you don't live close enough to do that, you can still indulge your mom's foodie side with a custom gift basket!
For an easy option, choose a pre-made gift basket tailored to something your mom loves, like tea, coffee, wine, or cheese.
Or, if she's the adventurous type, pick out a sample basket of unique vinegars, charcuterie, exotic chocolates, or regional specialties such as caribou steak from Alaska or key lime pie from Florida.
You can even create a more sentimental gift by finding an assortment of food items you know your mom will enjoy and surprising it with her on Mother's Day.
8. For the Fur Mom: Custom Pet Art
For a mother figure in your life that has fur babies as well, there's no better Mother's Day gift idea than a custom portrait of their beloved pet!
There are so many options for pet portraits: watercolor, photo print on canvas, cartoon, and so on. You can even get portraits of pets decked out as queens, knights, or pop culture characters!
Look at some available options on Etsy or one of the various websites that specialize in pet portraits, and you'll be ready to surprise the fur mom in your life with a gift they'll treasure for a lifetime.
9. For the Techy Mom: Personalized Wireless Charger
Looking for a gift for a technology-loving mom that's both useful and thoughtful? Consider a personalized wireless charger!
At CustomUSB, you can design a custom wireless charger personalized with graphics, words, or both. The unique tempered glass design gives a premium feel, and delivery is fast, perfect for last-minute shoppers.
Consider creating a charger featuring a recent vacation photo, your last family portrait, or even your baby picture! This one's so cool, you may just want to get one for yourself, too.
10. For the Mom Who Doesn't Want More Stuff: Massage
If your mom is the type who already has everything, treat her to a professional massage so that she can enjoy some time that's 100% about her.
If she's a massage aficionado, give her a gift card for a new type, perhaps Ayurvedic, Thai, or Hawaiian lomi lomi.
Or, if she's new to the massage experience, consider a spa gift card so that she can choose one or two services that she thinks she'd most enjoy.
Finding the perfect gift for the moms in your life may take some time and thought, but it's well worth the effort to let Mom know how special she is.
And there's nothing better than seeing Mom's face when she opens her gift and knowing that your effort was appreciated!