Year after year, Florida ranks as one of the top vacation destinations in the United States. And for good reason!
Offering everything from pristine white sand beaches to world-class theme parks, the Sunshine State is a veritable paradise for families with children of all ages.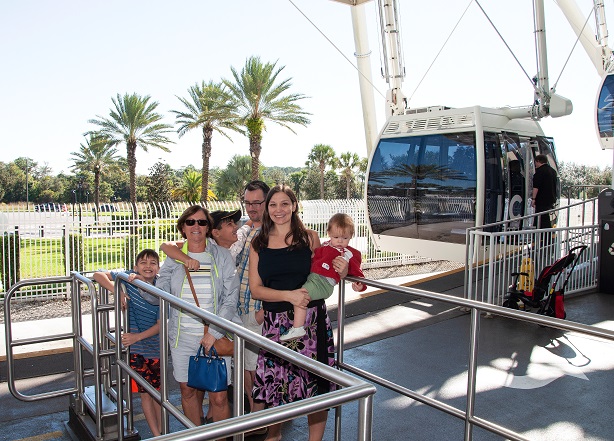 Since Florida is such a large and diverse state, there are almost endless options for things to do on a family vacation.
But, if you're looking for a starting point as you're planning your trip, keep these top eight family-friendly things to do in Florida in mind:
Explore the Magic of Walt Disney World
No family trip to Florida is complete without a visit to Walt Disney World in Orlando. This iconic destination is a magical place where dreams come true.
With four theme parks, Magic Kingdom, Epcot, Hollywood Studios, and Animal Kingdom, Walt Disney World truly has something for everyone.
Families will love the chance to meet beloved Disney characters, go on thrilling rides, watch enchanting parades and fireworks, and experience immersive shows that will create lifelong magical memories.
From fairy tale stories to space adventures, Walt Disney World offers a world of imagination and wonder for children of all ages.
Discover Marine Life at the Clearwater Marine Aquarium
Located in Clearwater, on the western coast of Florida, the Clearwater Marine Aquarium is a must-visit attraction for families, especially those with a love for marine life.
This unique facility is dedicated to the rescue, rehabilitation, and release of marine animals.
The aquarium offers interactive exhibits and educational presentations where visitors can learn about the importance of conservation and marine animal welfare.
Get up close with dolphins, sea turtles, otters, and more, and witness the incredible work done by the dedicated team of caregivers.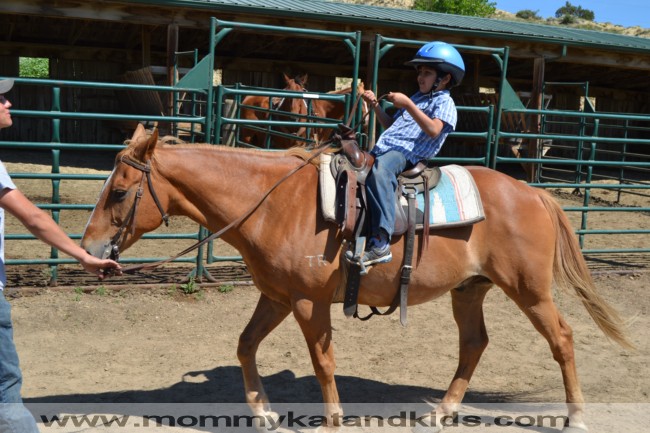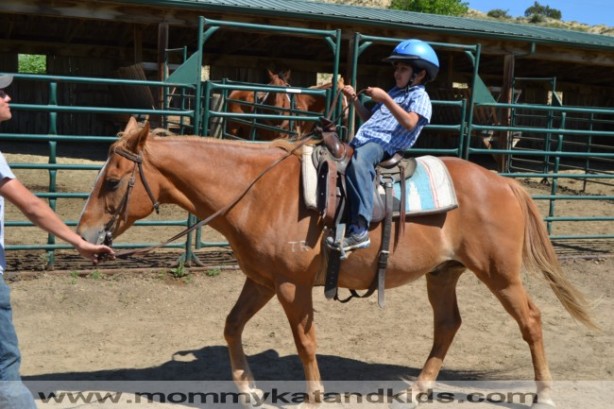 Experience Western Living at Westgate River Ranch Resort & Rodeo
For a unique and immersive cowboy experience, the Westgate River Ranch Resort & Rodeo is one of the most unique family-friendly things to do in Florida.
Located in central Florida, this resort offers a taste of the Old West with a modern twist and is voted #1 for glamping in the U.S., making it perfect for adventure lovers.
Take the reins and go horseback riding through scenic trails, where the whole family can enjoy the beauty of the Florida wilderness.
Then, at the rodeo arena, witness thrilling rodeo shows featuring bull riding, barrel racing, and other traditional cowboy events.
Kids can participate in pony rides and petting zoos, and even try their hand at archery or trap and skeet shooting.
As the sun sets, gather around the campfire for marshmallow roasting and cowboy storytelling. Then, families can settle into a glamping tent, teepee, wagon, or cabin for the night.
With so many fun activities and a luxury outdoor feel, Westgate River Ranch Resort & Rodeo provides an authentic Western adventure that will delight both children and adults alike.
Embark on an Everglades Adventure
While rides and attractions are fun, it's also great to take a break from the theme parks and venture into the natural wonders of the Everglades.
Located in southern Florida, this unique ecosystem is unlike any other in the world. Hop on an airboat tour to explore the vast wetlands, mangrove forests, and sawgrass marshes.
Learn about the Everglades' importance to the ecosystem and the diverse wildlife that calls it home, including alligators, manatees, panthers, and exotic birds.
Experienced guides will share their knowledge and stories, making the adventure both educational and exciting. Don't forget your camera to capture the breathtaking landscapes and fascinating wildlife encounters!
Relax on the Pristine Beaches of the Gulf Coast
Florida boasts some of the most beautiful beaches in the United States, and its Gulf Coast beaches are part of the reason for that!
From the powdery white sands of Siesta Key to the charming shores of Sanibel Island, there are numerous family-friendly beaches to choose from. Spend a day building sandcastles, playing beach volleyball, or simply soaking up the sun.
The crystal-clear waters of the Gulf of Mexico are perfect for swimming, snorkeling, and even spotting dolphins frolicking in the waves.
And when the day draws to a close, be sure to catch the breathtaking sunsets that paint the sky with vibrant hues, creating a picturesque backdrop for family photos and memories.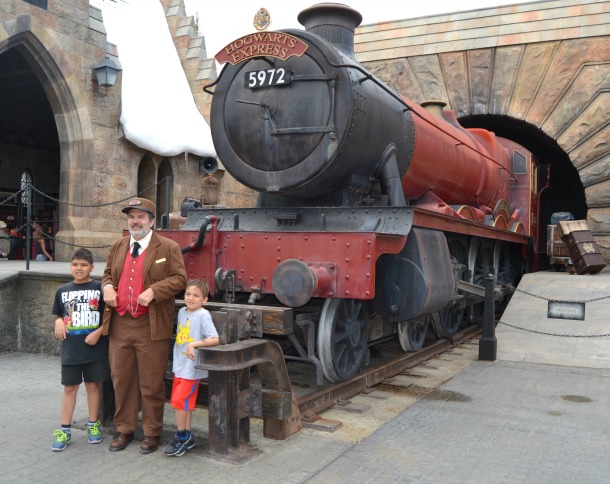 Jump into Adventure at Universal Orlando Resort
If your family enjoys thrill rides and movie-themed experiences, they won't want to miss visiting Universal Orlando Resort.
With two theme parks, Universal Studios Florida and Universal's Islands of Adventure, as well as the water park Volcano Bay, there is no shortage of things to do.
Immerse yourself in the wizarding world of Harry Potter as you explore Diagon Alley and Hogwarts Castle, join your favorite superheroes in epic battles, and embark on thrilling adventures inspired by blockbuster films.
Then, cool off on the exhilarating water slides, or relax in a tropical oasis at Volcano Bay.
Universal Orlando Resort offers a mix of adrenaline-pumping attractions, live shows, and delectable dining options that will leave the whole family exhilarated and entertained.
There's no question about why it's one of the top family-friendly things to do in Florida year after year!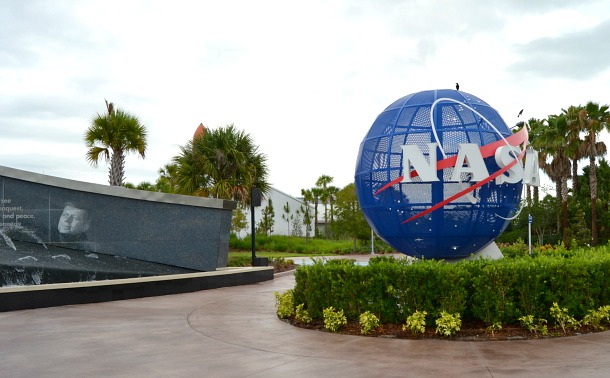 Shoot For the Starts at the Kennedy Space Center
Located on the east coast of Florida, the Kennedy Space Center is a captivating destination for space enthusiasts and curious minds alike.
This iconic center has played a significant role in the history of space exploration, and continues to inspire visitors with its educational exhibits and awe-inspiring experiences.
Discover the fascinating world of space travel through interactive exhibits, marvel at real spacecraft, and take part in a virtual rocket launch.
You'll also learn about the remarkable achievements of NASA, and the brave men and women who ventured into the unknown. You may even have the opportunity to meet an astronaut, hear their stories, and ask questions!
The Kennedy Space Center is a great day trip for those staying in the Orlando area, and offers a unique and educational experience that will leave the whole family inspired.
Have Fun at Busch Gardens Tampa Bay
For a fun combination of animal encounters and exhilarating rides, make your way to Busch Gardens Tampa Bay.
This African-themed adventure park and zoo is a perfect blend of entertainment and education.
Families can explore diverse habitats, and come face-to-face with magnificent animals including lions, giraffes, and elephants.
Experience heart-pounding roller coasters that provide adrenaline-fueled excitement for older kids and adults, while little ones can enjoy gentler rides and interactive play areas.
The park also offers live shows by talented performers, and informative presentations on wildlife conservation.
With a variety of dining options and special events throughout the year, Busch Gardens Tampa Bay promises an unforgettable day of fun and adventure.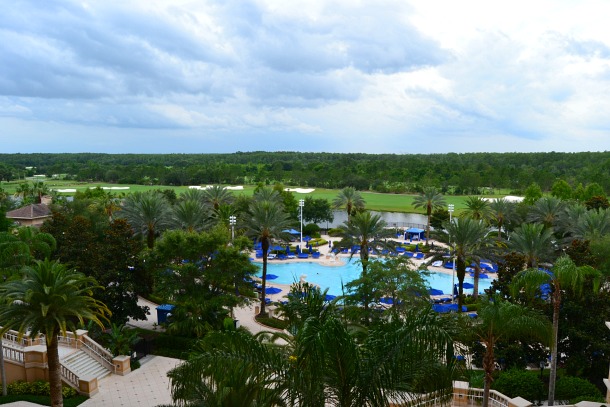 Florida is easily one of the best states to visit with family, thanks to its abundance of unique and unforgettable experiences.
Whether you're looking for constant adventure, relaxing days in the sun, or educational experiences, you're sure to find great options among the endless family-friendly things to do in Florida.
So, pack your bags, bring your sunscreen, and get ready for a family vacation filled with fun, laughter, and lifelong memories in the beautiful Sunshine State.