With so many things to see and do, Iceland has recently become one of the top holiday destinations for families.
From cascading waterfalls and geothermal hot springs to glacial lagoons and volcanic terrains, Iceland offers a breathtaking playground for explorers of all ages.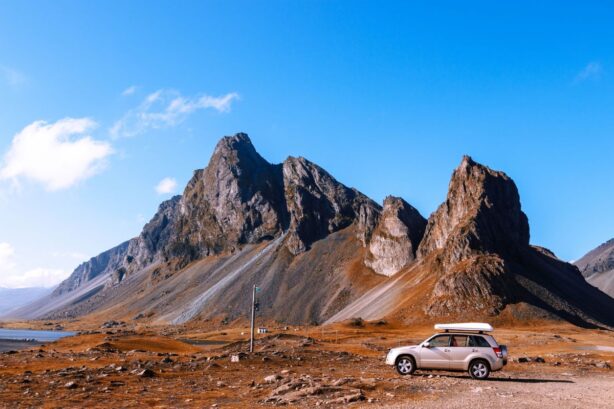 There's no shortage of activities for parents and children alike, but since Iceland is such an expansive region, the best way to get the most out of your vacation is with a road trip!
Wondering exactly where to go? These five regions are some of the best places to visit on an Icelandic road trip with your family, ensuring a remarkable journey through the land of fire and ice.
So, plan the Iceland car rental for your trip, grab your map, and get ready to experience the best that Iceland has to offer!
Reykjavik
Kickstart your Icelandic road trip in Reykjavik, the vibrant capital city. Explore the colorful streets, visit iconic landmarks such as Hallgrimskirkja Church, and immerse yourselves in the local culture at the National Museum of Iceland.
Don't miss the family-friendly Reykjavik Zoo and Family Park, where kids can interact with Icelandic farm animals!
For a more educational experience, head to the Perlan Museum, offering interactive exhibits on Iceland's unique natural phenomena.
Golden Circle
A must-visit route on any Icelandic road trip is the Golden Circle. Begin your journey by stopping at Thingvellir National Park, where you can witness the rift between the North American and Eurasian tectonic plates.
Continue to the stunning Gullfoss waterfall, two waterfalls that combine to crate a mesmerizing sight that will leave your family in awe.
Conclude the Golden Circle tour with a visit to the Geysir geothermal area, home to the famous Strokkur geyser, which erupts every few minutes.
South Coast
As you venture along the south coast, prepare to be enchanted by Iceland's natural wonders.
Marvel at the black sand beaches of Reynisfjara, with towering basalt columns and crashing waves. Explore the ethereal Seljalandsfoss and Skogafoss waterfalls, which offer mesmerizing photo opportunities.
For a unique family experience, consider taking a boat tour on the Jokulsarlon glacial lagoon, where you can witness majestic icebergs floating amidst a serene landscape.
Snaefellsnes Peninsula
Head west to the enchanting Snaefellsnes Peninsula, often referred to as "Iceland in miniature."
Discover the dramatic landscapes of Kirkjufell, a striking mountain featured in popular TV shows. Explore the charming coastal villages of Arnarstapi and Hellnar, known for their rugged beauty and abundant birdlife.
And don't miss the opportunity to visit Snaefellsjokull National Park, where you can hike to the glacier-capped volcano of Snaefellsjokull.
Lake Myvatn and the Diamond Circle
For a taste of Iceland's wild and untamed beauty, venture north to the Lake Myvatn area and the Diamond Circle.
Explore the otherworldly lava fields and geothermal landscapes at Krafla and Hverir. See the mystical Dimmuborgir lava formations, where Iceland's trolls are said to make their homes.
Marvel at the power of nature by visiting the thundering Dettifoss, Europe's most powerful waterfall.
Finally, unwind in the soothing Myvatn Nature Baths, a family-friendly geothermal spa. A smaller and quieter alternative to the famous Blue Lagoon, it's a great choice for an authentic Icelandic spa experience.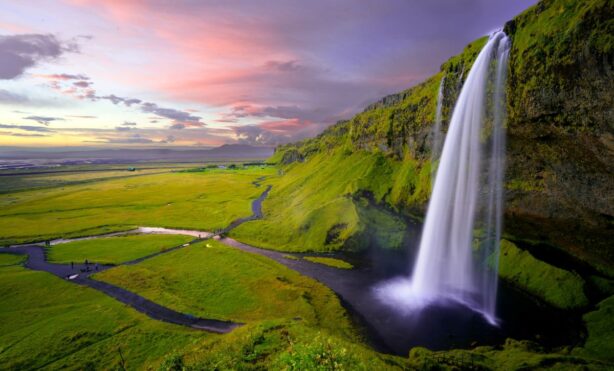 The beauty and diversity of Iceland makes it a perfect destination for a family road trip, especially if your children are a little older.
From volcanos to glaciers and bustling city life to wide, open landscapes, your family is sure to fall in love with everything the country has to offer.
So, pack your bags, hit the road, and get ready to enjoy a once-in-a-lifetime journey. Your family road trip in Iceland is one that's sure to create memories you'll always cherish.