Our hands go through a lot in the course of a day. And all that working, washing, and wear can leave them in need of a bit of nourishment.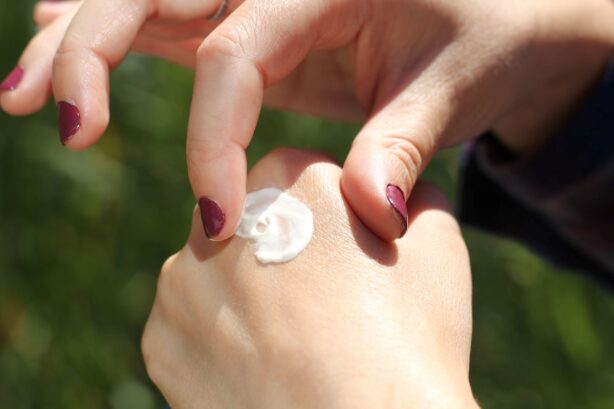 That's why adding hand cream to your daily self-care routine can be such a good idea!
If you're starting to use hand cream and are wondering which one might be a good choice, consider these top picks!
What Exactly is Hand Cream?
If you already use a body lotion, hand cream might seem like an unnecessary addition to your skincare regime.
But hand cream can be a great option if you need a more specialized moisturizer developed specifically to soothe, hydrate, and protect overworked hands.
Hand creams generally feature a combination of emollients, humectants, antioxidants, and natural oils designed to help restore the skin's moisture levels and create a protective barrier from the elements.
These ingredients are essential for maximizing hydration and minimizing moisture loss throughout the day.
Why is Hand Cream So Essential?
Compared to other parts of our bodies, our hands have fewer oil glands, meaning they're more likely to get dry, especially with all the hard work they do.
Using regular body lotion can help, but hand creams are designed to provide the extra nourishment your hands may need.
Chances are, once you start using hand cream regularly, you'll wonder how you lived without it before.
What to Look for in a Good Hand Cream?
All hand creams are not created equal. Some may not provide enough moisturization, while others might leave your hands feeling greasy.
Wondering how to choose the right hand cream? Keep these thoughts in mind:
Ingredients Matter
Check the label for skin-friendly ingredients like aloe vera, shea butter, glycerin, or jojoba oil. Stay clear of artificial fragrances or colors if you have sensitive skin.
Test Before You Commit
Before purchasing a full-size tube, try a sample. This lets you check the smell, texture, feel, and most importantly, hydration level the hand cream provides.
Factor in Your Lifestyle
Busy as a bee? Look for quick-absorbing formulae. Love working outside in the yard? Get a hand cream with SPF for that extra sun protection.
Selecting Your Hand Cream Soul Mate
Choosing a hand cream can be as personal and complex as selecting a perfume.
The right hand cream needs to harmonize with your skin, your sensory preferences, your lifestyle, and let's not forget, your pockets.
So, how do you find a hand cream that feels like a solid high-five? Here is a meticulously selected guide to some of the best hand creams in the market.
For Luxurious Hydration: L'Occitane Shea Butter Hand Cream
L'Occitane's beloved hand cream is a favorite around the world. In fact, one tube is sold every two seconds worldwide!
And with good reason, since the 20% shea butter formula provides intense hydration, while the company's focus on clean ingredients and sustainability means you can feel good about using it every day.
This cult classic is well worth trying, and sure to become a staple in your daily beauty routine.
For Fragrance Aficionados: Crabtree & Evelyn Gardeners Hand Cream
Love a hand cream with a lingering soothing scent? You'll want to try Crabtree & Evelyn Gardeners Hand Cream.
It's formulated with a botanical-rich blend of rosemary, sage, and cucumber extracts, giving it a scent like a spring herb garden.
With an aroma that's subtle, rather than overpowering, and a quick-absorbing formula, it's sure to become a favorite.
For Those with Sensitive Skin: Aveeno Daily Moisturizing Hand Cream
Sensitive skin buddies, this hand cream is for you! Aveeno Daily Moisturizing Hand Cream, with its oatmeal-enriched formula, is ideal for sensitive skin.
It's fragrance-free, absorbs quickly, and is dermatologist recommended, making it ideal for those craving moisturization without irritation.
For Serious Nourishing: Neutrogena Norwegian Formula Hand Cream
If you struggle with hands so dry that they're prone to cracking or eczema, this fragrance-free hand cream may be just what you need.
While the formula is slightly sticky, the nourishment it provides is worth it for hands in need of serious TLC.
And, as an added bonus, because this hand cream is so rich, just a tiny dab provides great moisturization!
For Sun-Smart Folks: Supergoop Handscreen SPF 40
Apart from being a fabulously hydrating hand cream, Supergoop Handscreen features SPF 40 UV protection to shield hands from potential sun damage.
Loaded with antioxidants and natural oils, it provides non-greasy moisturization while also ensuring hands are protected from damaging UV rays.
If you love spending time outdoors, this hand cream is a must in your daily routine!
Our hands work day in and day out, and are exposed to the elements more than almost any other part of our body.
It just makes sense to reward that work with a little extra care and nourishment.
With these hand cream champions at the ready, giving your hands the care they deserve is no problem at all.
Remember, beauty isn't just a superficial concern; it's an expression of self care. So, go ahead, and indulge in a hand cream that loves your hands as much as you do!