Traveling with children is a great way to introduce your little ones to new places and different cultures. And often, to make the most of your trip, you may find it helpful to rent a car.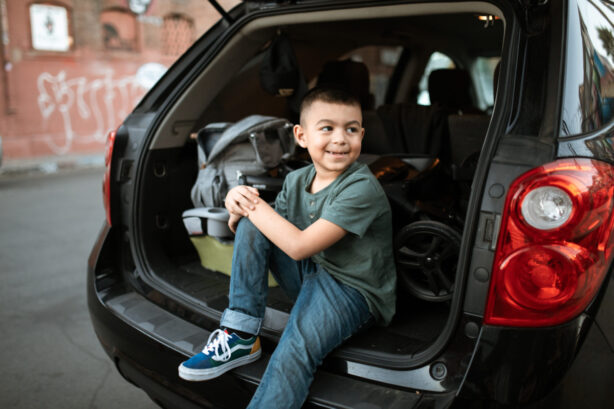 If you're planning a vacation and wondering if renting a vehicle is worth the cost, keep these considerations in mind:
Is it worth renting a car if you are traveling with children?
Whether or not to rent a car will depend on a variety of factors, including your vacation destination, the age of your children, and the sites you want to visit.
Make a list of the activities you definitely want to try on your trip, and then look into the travel options for getting to each one.
Whether you're heading out on the buggy ride Dubai offers, or a tour of castles in Ireland, there may be included transportation, or savings for those that arrive on their own.
If you have a large number of activities planned, or long distances to travel, you'll likely be best off renting a car so that you can travel with your children in comfort.
Where can you rent a car in another country?
Just as is likely the case in your home country, there may be a variety of different car rental companies to choose from.
Search online to find the best car rental companies available in your vacation area, and then compare prices to find the one that's the best option for your family.
In almost every case, booking a car well in advance is the best way to get the car you want at the lowest possible price.
Which car should I choose for traveling with a child?
Ideally, looking for a vehicle that's similar to your current family car is the best option when renting. If that's not possible, keep these key factors in mind:
Look for a car with a trunk volume that can fit a minimum of two suitcases, and preferably more.
In most cases, a sedan or station wagon is a better choice when traveling with children. Compact cars are too cramped, and SUVs can increase issues with motion sickness due to the higher seating.
If you're traveling with six or more people, keep your luggage needs in mind. While a minivan could work, you may be better off with two small cars to ensure you have space for your gear.
How to plan a travel route with a child?
While you may be fine driving for long hours each day, kids tend to need extra breaks and time out of the car.
Depending on the ages of your children, plan for about six hours maximum of driving each day, and make sure to check along your route for places your kids can get out and stretch.
With proper planning, you can likely check out some popular attractions along your route to help break up your drive, while also enjoying some vacation fun.
Do you need to rent a child safety seat?
Laws regarding car seats and booster seats for children differ from country to country.
Look into the specific laws at your vacation destination, but, in general, if your child needs a car seat at home, they should use one elsewhere as well.
Many car rental companies offer free car seats, or rentals for a nominal fee. If preferred, bringing your own car seat from home is also an option.
What should you bring in the car?
Your time in the car will be much smoother if you prepare for the drive with the proper gear. Consider bringing:
Motion sickness pills or lollipops.
Travel-friendly food and snacks your child enjoys, and bottles of water.
Car-friendly toys and games, like a magnetic chalkboard, coloring pages, a Rubik's cube, action figures, or dolls.
A simple first aid kit including bandages, disinfecting wipes, painkillers, allergy medication, etc.
A container of wet wipes and a few small garbage bags.
A pillow and blanket for your little ones to help encourage naps along the way.
By properly stocking the car before heading out for the day, you'll be able to ensure your child is as comfortable and happy as possible on the drive.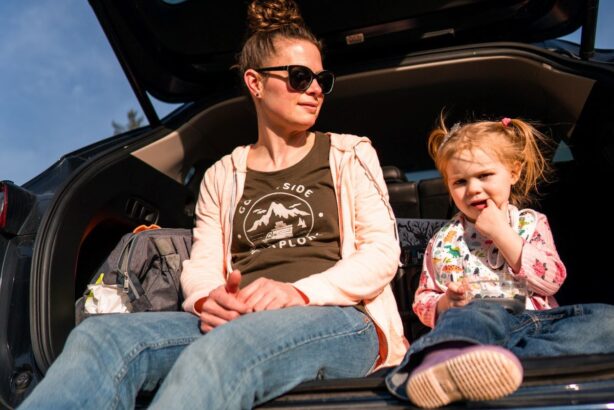 Renting a car when visiting another country can be a great way to get the most out of your trip and see as many sites and attractions as possible in the time you have.
And that's especially true when you're traveling with kids, since having your own transportation lets you be more flexible with your plans.
Do some research and decide if renting a car for your family trip might be the right choice for you and your little ones.