With Thanksgiving fast approaching, and the holiday season just around the corner, it's time to start thinking about dinner parties!
While planning a dinner party takes a bit more work than a summer BBQ or a casual outdoor picnic, the effort can be well worth it when you finally get to sit down to a great meal surrounded by friends and family.
And there are plenty of products to make throwing the perfect dinner party a fun and easy process!
If you're starting to plan your next sit-down gathering, consider adding these must-have items to your shopping list to help you enjoy a stress-free dinner party experience:
Disposable Elegant Dinnerware
Using disposable dinnerware used to mean flimsy plates and cups made of paper or foam, but those days are long gone!
Modern disposable dinnerware is available in many gorgeous designs that can rival your finest china, without the work of washing up afterwards.
If you're hosting a large party, consider a combo set of elegant disposable dinnerware from Factory Direct Party that includes large plates, small plates, and a four-piece cutlery set for each person.
The sets are affordable, made of BPA-free plastic, come in a variety of styles, and mimic the appearance of real china.
This dinnerware is the perfect way to dress up your table in style, without spending a fortune on dishes or giving yourself the work of cleaning everything when the party is done!
Charcuterie Board
Instead of planning an elaborate appetizer, invest in a stylish wooden charcuterie board and arrange it with meat, cheese, fruit, roasted garlic, and crackers.
Charcuterie boards are easy to customize to your guests' tastes, and can be assembled ahead of time, giving you more time to focus on preparing the main course and visiting with your guests.
Best of all, they look beautiful on the table and can be used again and again in different ways, from veggie and dip boards to dessert boards!
Glass Water Pitcher
Save yourself the time and effort of serving water to every guest individually by finding a stylish glass water pitcher for the table.
A glass water pitcher lets guests serve themselves as needed, and adding a few slices of lemon or cucumber to the water makes the pitcher an attractive addition to the table, as well.
Keep the number of guests in mind when shopping for the perfect water pitcher, and consider buying more than one if you're throwing a large dinner party.
Ready-Made Food
If you're the type that loves to cook everything from scratch, then you absolutely should!
But, if there's one type of dish that you just don't enjoy making, then consider buying it ready-made from your local grocery store or restaurant.
This might mean sourcing out the side dishes, buying a starter soup from a local farmer's market, or getting a tray of assorted squares for dessert.
Taking a bit of the cooking pressure off of yourself can make a huge difference when it comes to enjoying your dinner party as much as your guests!
Fresh Flowers
Elaborate centerpieces can certainly add style to your dinner party table.
But, if you want to keep things simple, there's no better choice for dressing up your tablescape than a classic bouquet of fresh flowers.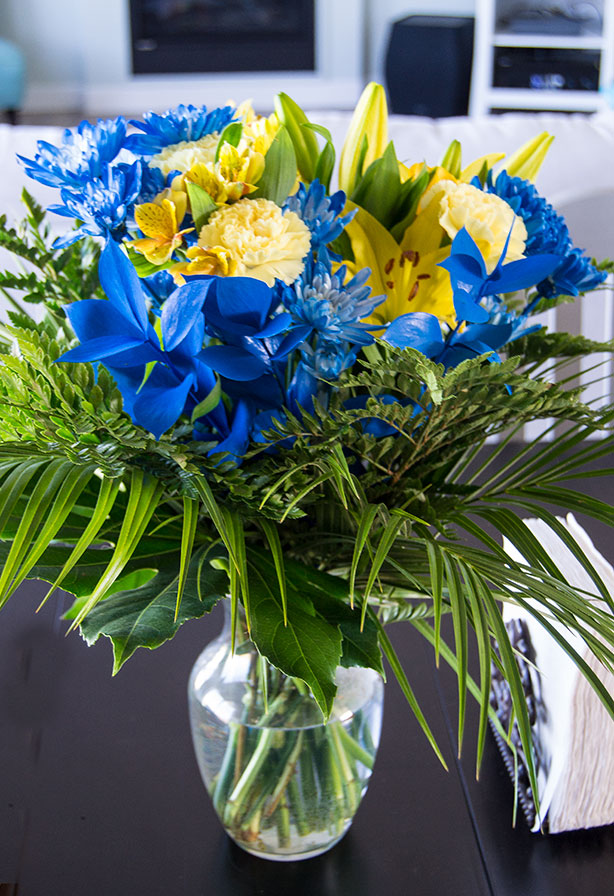 Choose flowers to match your dinnerware and table linens, and then arrange them in a single large vase or a few smaller vases to suit your place settings.
The freshness and color they add to your dinner party is sure to be appreciated by your guests!
Throwing a dinner party can take a bit of planning, but it's still possible to make it a fun and stress-free experience.
And with these five products to help, you'll be able to enjoy spending time with loved ones while still hosting a dinner that's sure to impress your guests!