Disclaimer: This post was sponsored by AfterShokz and PTPA. Views expressed belong to Mommy Kat and Kids and are not influenced in any way.
For the last three months now, I've been sharing some of the highlights of my new exercise routine and how I keep it fun.
There have been weeks that I've fallen out of my healthy habits a bit (what can I say, I'm a sucker for Mini Eggs!), but I always remind myself the most important thing to focus on isn't missing a few days…it's starting again!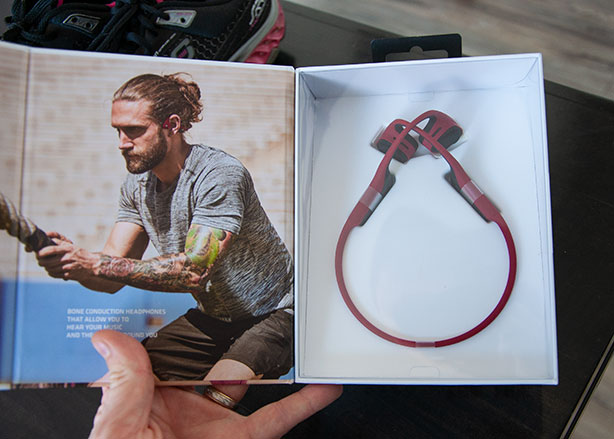 And during all my daily walks and my twice-weekly yoga routine, my new AfterShokz Trekz Air wireless bone conduction headphones have been with me, helping to keep me moving longer, by making sure I'm entertained as I exercise.
There are a lot of features that make AfterShokz Trekz Air headphones a great choice for a busy mom like me. They stay in place without cords or wires, so even when I'm upside-down in a yoga pose, I can keep grooving to my tunes.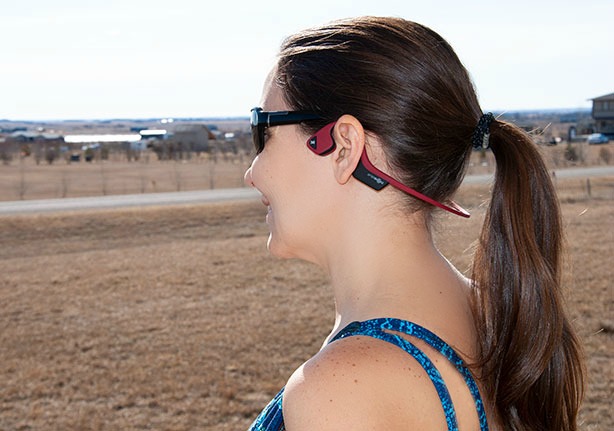 They also provide up to six hours of play time on a single charge, which means that I usually only need to charge them once and they'll last me for a whole week of workouts.
And finally, most importantly to a mom like me with little ones in the house, they use bone conduction technology! By transmitting sound directly to the inner ear through the bones in my face, I'm able to listen to music, talk radio, podcasts and more, and still hear what's going on around me!
That means sneaking in a daily workout, even with a demanding toddler, is so much easier. When the baby is taking his afternoon nap, I can pop downstairs to the treadmill and know that I'll still be able to hear him if he wakes up. And if it's a nice day, I can head out with Cormac in the stroller and be confident that I'll be able to hear vehicles approach.
AfterShokz Trekz Air headphones are easily the best addition I've made to my workout gear, and if you've been dreaming of giving them a try as well, you're in luck!
My husband also received a pair of AfterShokz Trekz Air wireless bone conduction headphones and, like me, he can't get enough of them. He uses them not just for exercising but also for mowing the lawn, working in the garage and even driving in the car!
He loves being able to listen to what he wants, when he wants with his AfterShokz Trekz Air headphones. It's that versatility that makes these headphones such a great choice for a busy parent. We have a family vacation planned for May and there's no question we'll be packing our headphones for the trip!
With a hassle-free two-year warranty, I know we'll both be enjoying our headphones for a long time to come. Whether you want headphones you can use while you're cleaning the house, heading out on the road or hitting the gym, make sure to visit the AfterShokz website and see how these headphones can add a little more music to your life!