Like so many other people, I let my health slide much more than I wanted to in 2020. Between increased time at home, higher stress levels, and fewer opportunities to get outdoors and explore, I found myself eating more, moving less, and simply not feeling my best.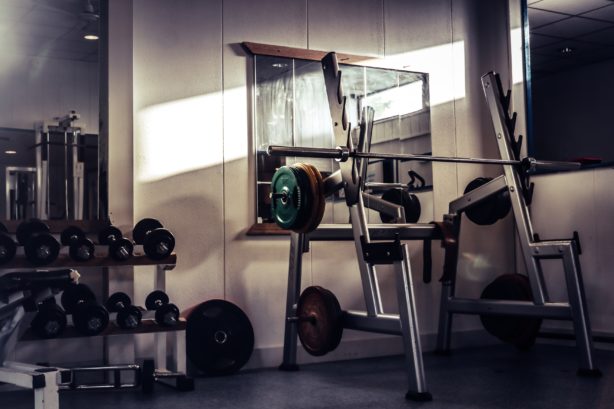 But it's the start of a new year, and the time has come to take control of my food choices and physical activity again! Any mom that made it through the last year's craziness is a super mom in my opinion, and now it's time to put those super mom skills to work to improve my health.
Better health is always a popular goal when the new year arrives, but it's one many people will fail at as well. Having a strategy in place can go a long way to helping ensure I improve my health, and these steps that some of the smartest moms use are ones I'll be incorporating as well!
Find A New Love Of Sports
It doesn't matter if you're hoping to lose weight, finally run that half-marathon, or play a more active role with the kids. Improving fitness is a goal that will unlock a wealth of benefits for both physical and mental health. If relentlessly repetitive gym workouts feel boring, a renewed love of playing sports may be the answer.
If you have fallen out of love with sports, you can regain motivation by looking at the pros. Remembering the Laker playoff games, for example, will relight the flame of desire to play ball. Another way to gain new motivation is to watch uplifting sports-based movies. When your mindset is back in a positive place, the road to fitness becomes far smoother.
Whether you're passionate about a solo sport or team activity, your body and general health will see improvements within a matter of weeks. And taking part in a sport is also a great self-care activity, especially if you play with friends. At a time when emotional health has been severely tested, this is one of the best rewards.
Look For Time-Efficient Nutrition
When I first found myself at home more, I pulled out all my cookbooks and started trying new recipes. I'll admit, healthy meals weren't a priority, but putting together something decadent that took hours of work was sure rewarding!
But now, I need to both choose healthier meal options and also find ways to make them with less time at home. Time-efficient meal solutions are the perfect way to ensure I can maintain with healthy eating habits.
Familiarizing yourself with healthy slow cooker recipes is a great place to start. It lets you prepare healthy, balanced meals without breaking the bank or spending hours in the kitchen.
Preparing extra portions that can be stored in the freezer also works wonders to improve health. After all, there will be days when a convenient meal is essential.
If you only make one change to your eating habits, focus on increased hydration. When you are properly hydrated, the chances of overeating are greatly reduced. And even a 2% loss of hydration can harm productivity, so drink up to stay healthy and motivated!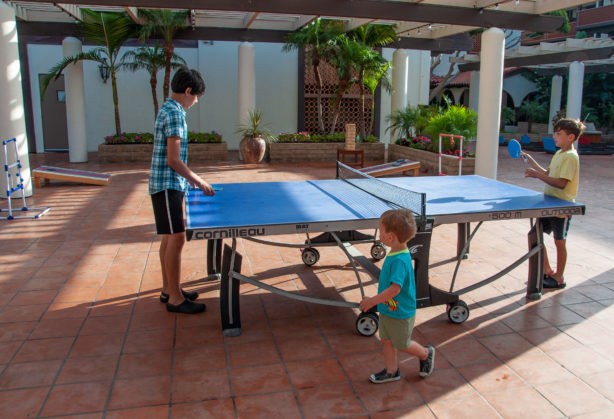 Prioritize Time With Loved Ones
As parents, we're always worried about doing what's best for our children. Maintaining their health is as crucial as protecting our own! The easiest way to do that is to spend active time doing things you like with the people you love.
Simply spending more time together on the deck, in the lounge, or at the park offers physical and mental rewards. You may not be able to jet off on vacation like usual, but checking out nearby attractions is a great way to bond as a family too! For ideas of things to do near you, enter your location on the Days Out with Kids site and browse the suggestions.
No matter how you decide to bond with the family, going into every activity with an appreciative mindset will help ensure better mental health. And that means staying on track with physical health will be easier too!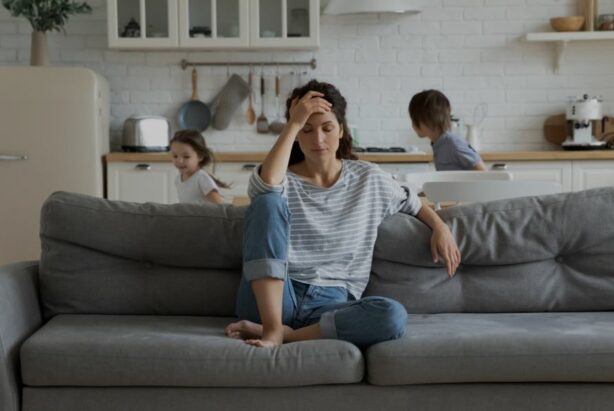 Prepare For Setbacks
If 2020 has shown us anything, it's that we cannot expect life to always run smoothly. Unforeseen circumstances can knock you off your stride at any moment, and that may interfere with your ability to improve your health. Whenever possible, try to prepare so that you won't have to deal with extra stress when things go wrong.
Being prepared could be as simple as starting to put a few dollars aside into a savings account every paycheck, or prepping those extra meals for the freezer for when life gets busy. Making sure that you have your life organized when you're feeling good can be crucial for better coping with anxiety or depression when times are tough.
There's no doubt that 2020 was a year unlike any other. But now that it's almost over, I'm looking forward to diving into a new year and getting back to the healthy, happy person I was before. From making time to exercise to trying out new delicious and healthy meals, I'm determined to ensure I end the next year feeling great.
With a little planning and effort, hopefully we can all make 2021 the year that 2020 should have been!