In the age of digital information, it's not unusual for family members to take turns using the family computer.
While parents may use the computer to shop, complete work, or watch their favorite TV shows, children may use it to watch their favourite educational or entertainment videos, or play online games.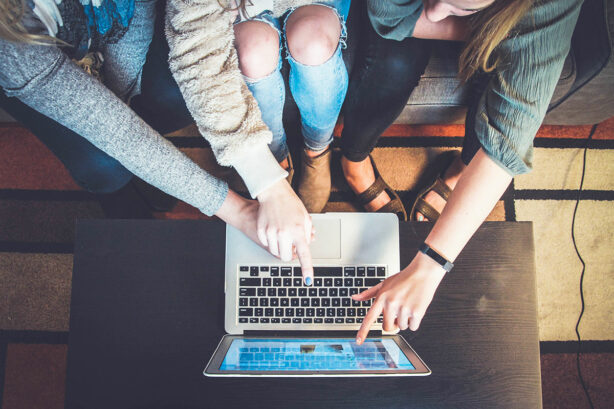 Additionally, families often use the computer to communicate with friends and relatives, especially those too far away to visit.
With so much sensitive information on the machine, it's a good idea to follow some safety tips to protect your device from threats that can invade your family's security and privacy.
Something as simple as a child visiting the wrong website may inadvertently trigger a ransomware attack that can encrypt your machine until you pay money to an anonymous hacker. Follow these steps to secure your family computer:
1. Use Parental Controls
You can use the basic parental controls on your operating system to limit your kids' access to the family computer. Here are some benefits you may be able to access with parental controls:
Curb access to inappropriate websites
Block access to mature games and apps
Manage screen time
Receive reports on web browsing activity
You can also use a third-party parental control system for more robust options if you feel that your computer's basic parental control tools are insufficient.
2. Use Advanced Antivirus Software
Use advanced antivirus software with anti-malware capabilities to complement the default antivirus software on your PC or Mac.
Remember, computer viruses are just one threat. Malware like spyware, keyloggers, and stalkerware can be used by hackers, predators, and other criminals to target your family.
For example, a cybercriminal can use spyware to record the usernames and passwords of your bank accounts and commit financial fraud. Likewise, a stalker could learn your location or secretly take your family's pictures and videos with stalkerware.
It's also a good idea to use antivirus software with web protection tools to keep your family safe from online scams, fraudulent websites, unsafe links, phishing scams, and more.
3. Update Your Software
Update essential software like your operating system regularly to fix exploits that hackers can use to penetrate your computer's defenses.
Whether you use an operating system designed by Apple or Microsoft, you can set your computer to update essential software automatically to ensure you always have the best possible protection.
4. Keep Your Network Secure
A firewall is a barrier that monitors network traffic and can stop malware. You can enable a firewall in your router and your operating system to help shield your network.
Additionally, set a sophisticated password for your router and all sensitive accounts to keep hackers at bay.
A good password should be long and complex, featuring letters, numbers, and symbols. You can always use a password manager like Roboform if you don't want to keep track of your passwords.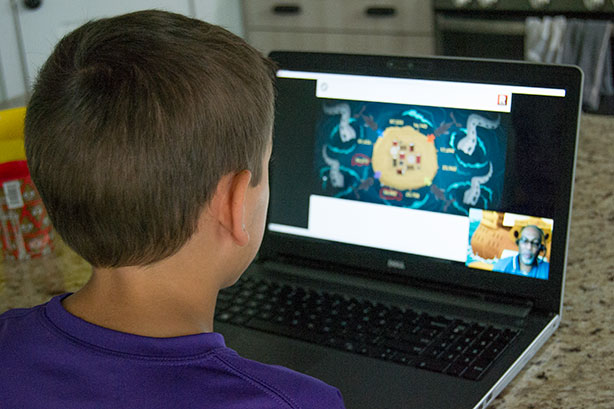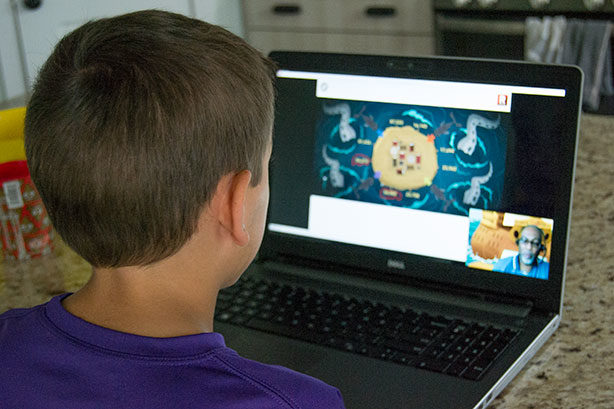 5. Educate Your Household
Anyone can fall prey to a cybercriminal if their online habits are unsafe, even with a secure computer. That's why it's a good idea to educate your family on cybersecurity.
For starters, everyone should limit their social media accounts to trusted friends, to stop hackers from developing compelling social media attacks.
Your family should also learn to recognize shady websites, links, and emails to avoid malware attacks. Show your kids some examples of more sophisticated scams so they know what to look for.
Enhancing cybersecurity isn't always a straightforward task. Make sure to use both security software and safe online practices to keep your family computer (and the information that's on it) safe!