It's been decades since the concept of blogging was first introduced, and blogs have enjoyed a lot of popularity since then. But that doesn't mean that you can't still complete with established blogs!
You'll need to begin with some basics on building a blog from scratch and attracting new readers. If you're wondering how to start a successful blog in 2021, use these tips to help you get started:
Fill a Gap in the Blogging Sphere
In general, a blog that covers a wide variety of topics may struggle to find an audience. Since there are so many well-established general interest blogs, competing as a newcomer isn't easy.
Instead, try to find a niche area that isn't covered by many other sites and focus only on that. Instead of just travel, for example, focus on travel in a certain area, or travel ideas for parents with infants.
Once you have chosen a niche for your blog, you also want to think about a name. A great blog name is a must for catching a new reader's attention.
The name of your website should hint at what type of content the readers will encounter, but it should also be creative and interesting so that your blog stands out from others.
To get some help deciding on a good name and an associated domain name, you may want to check in with an expert specialized in developing unique business names. Visit Domainify.com to learn more about this.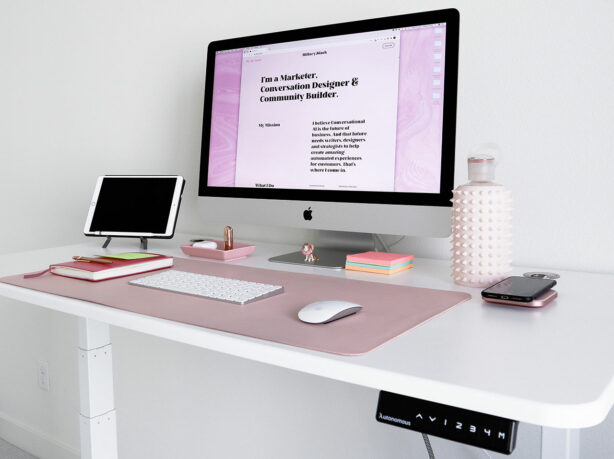 Boost Traffic
Once you have a unique niche and a great name chosen, you're ready to get started! It's time to think about how to structure your posts to attract readers and increase traffic.
When writing an article, start with a strong, attention-grabbing headline that will encourage visitors to keep reading. Make sure to encourage subscribing to a newsletter to ensure return traffic!
You'll also want to make sure that you're writing articles that are optimized for search engines, so that those searching for specific content using Google or another browser can find it.
Learning about SEO optimization is a job all on its own. Until you're ready to really dive into it, start by trying to ensure your articles are written to answer a clear question readers might have.
Consider Passion Over Money
There's no way to have a successful blog without first deciding what exactly success means to you. For some, it might mean having a lot of loyal followers. For others, it might mean earning a full-time income.
Regardless of how you define success, you'll likely have an easier time meeting your goals if you're writing about a topic that you're passionate about.
Remember that while other niches may have good monetization potential, it can be hard to stay consistent with posting when you're not interested in the topic.
Ideally, try to find a good balance between a niche that has the potential to meet your goals and one that you're passionate about sharing with others.
Of course, once you've chosen your topic and launched your site, growing a profitable blog will take some time and effort.
But once you know how to start a successful blog, you can focus on sharing your thoughts with others and creating a site to be proud of!