Working as a nurse and being a mom are both demanding jobs, and balancing family and a career in nursing can be difficult.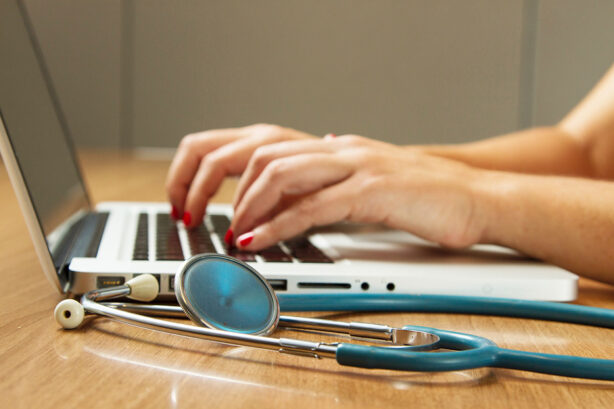 But, it is possible to improve your work-life balance and thrive in both areas of your life! Here are 10 tips to balance a nursing career with motherhood:
1. Overcome "Mom Guilt"
Many working moms are familiar with the concept of "mom guilt." It's the worry that parents are missing out on quality time with their children because of a heavy workload.
Letting "mom guilt" build too much can ruin the time you do have with your family, and may even lead to anxiety or depression.
Work on overcoming those guilty feelings by making it a goal to not judge yourself. Experiment with different ways to combat guilt-related stress, like deep breathing.
Remind yourself regularly that your work makes a positive impact on the lives of your patients, and sets a good example to your children about the importance of working hard and helping others.
2. Connect With Other Nurse Moms
Plenty of nurses have children, and other nurse moms can give you first-hand advice on how to balance your family with your career.
They may be able to suggest adjustments to your routine to improve your work-life balance or reduce stress.
Best of all, other nurse moms will understand exactly what you are going through and will empathize with your situation. Sometimes just having that support can help reduce stress!
3. Figure Out Childcare Plans
Every working mom's biggest concern is who will take care of their children when they're at work. And arranging childcare can be even more difficult for nurses, since healthcare professionals often work long shifts and irregular hours.
This means you'll potentially need to arrange childcare even if your children are in school. These are some of the different types of childcare to consider:
Family Care – If you have family living nearby, you may want to ask if they'd be willing to take care of your children while you are a work. Relying on family can drastically reduce childcare costs, but it might not be an option if you require childcare on a regular basis.
Daycare Center – Daycare centers are usually operated out of large non-residential or commercial buildings, and cater to a large number of children and families. Most offer either a half-day or full-day service, which includes meals, games, and learning activities.
Family Daycare – Unlike daycare centers, family daycare centers are usually run from a person's home, and you may be able to find one conveniently located in your neighborhood or near your place of work. They are usually cheaper than daycare centers.
Babysitter – Babysitters are usually hired by the hour to take care of children. They often have completed a babysitter course, can look after your children at your home or theirs, and usually work part-time hours. Babysitters are often found through word-of-mouth and local recommendations.
Nanny – A nanny provides in-home support and will usually have a more involved relationship with your family than a babysitter. Most nannies have a full-time career in childcare and many have official qualifications.
Start by sitting down as a family and discussing your childcare plans. There are many childcare options available, and you'll want to choose the one that best meets the needs of your family.
4. Consider Part-Time Hours
Transitioning to part-time hours will make it much easier to balance family and career, and will give you more time to spend with your children.
A study from the National Institute for Child Health and Human Development found that mothers who work part-time are happier and healthier than either stay-at-home moms or moms who work full-time.
If you and your partner decide that you can afford to drop to part-time hours, then discuss your family's needs with your employer.
Most employers are happy to support their staff by accommodating requests for reduced hours and flexibility in the workplace.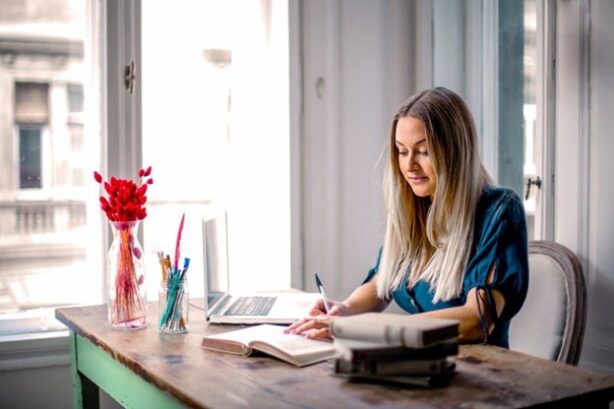 5. Advance Your Career Online
Advancing your nursing education while balancing family and career might seem like an impossible task, but it's much easier than it might seem thanks to online learning!
For instance, you can complete an online DNP program in your spare time to become a senior nursing professional without making major sacrifices to your career or family life.
Online education offers unparalleled flexibility, allowing you to study in the free time between work and family commitments. You can attend online medical programs such as ACLS and PALS without disturbing your daily routine.
Completing an online course can be the best way to advance your nursing career, which may then result in higher pay, better benefits, and more time off in the future!
6. Schedule Family Time
Many working moms worry about their children feeling neglected, or about missing out on special experiences. To alleviate those worries, make sure to regularly spend quality time together as a family.
Planning family time can be a challenge when everyone has different schedules, but making it a priority is worth it!
Organize your family calendar and make the most of the time you spend together by planning family-friendly activities like playing board games or baking cookies.
Looking for more ideas? Consider one of these parent-child activities that will help bring your family closer together!
7. Set Work Boundaries
Setting work boundaries is crucial if you want to maintain a good work-life balance. Here are four examples of work boundaries:
Focusing on your family outside of work hours by avoiding checking emails and voicemails.
Turning down overtime or working on weekends so you can spend time with family.
Saying "No," to job opportunities that won't suit your family or lifestyle.
Nurses often have the opportunity to boost their salary by working overtime or being on-call. If you don't need the extra money, then avoid the extra work.
Set clear boundaries for your days off and spend this time focusing on your family.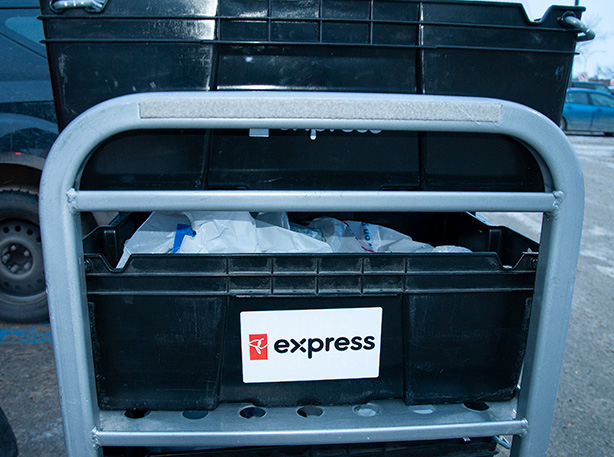 8. Outsource Household Chores
Fitting household errands and chores into a demanding schedule can be exhausting. Fortunately, most household chores, including house cleaning, pet care, and even grocery shopping, can be outsourced.
Outsourcing household chores makes daily life easier, and will give you more time to spend with your family.
Start by determining what household chores are taking up most of your time. If it's grocery shopping, consider switching to a store that offers online shopping and free delivery. If it's house cleaning, consider hiring someone to deep-clean your home every two weeks or so.
You may be amazed by how much stress you eliminate just by letting somebody else take care of your most time-consuming chores!
9. Enjoy Time To Yourself
Nursing is hard work and it becomes even more challenging when you have a family to take care of. Balancing family and career can be exhausting, so you need to make time to relax and recharge.
Remember that you won't be able to take care of those around you if you don't take care of yourself.
Schedule self-care into your calendar to de-stress and rejuvenate your mind and body. And don't forget to make time for the hobbies you enjoy!
10. Ask For Help
Working moms face unique challenges, especially in a demanding profession like nursing. It's normal to experience some stress from time to time, but you need to ask for help if you start to feel overwhelmed by balancing family and career.
Speak to your employer about your family's needs, and see if they can make adjustments to reduce your workload and support you in the workplace.
Your partner or other family members may also be able to help you with childcare or other responsibilities related to your children.
Consider also joining an online support group to get advice from other working parents. It can be a valuable support network when you're struggling or feeling stressed.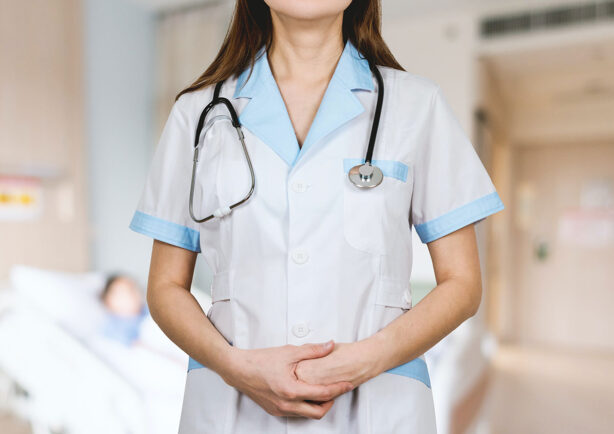 Nursing is a rewarding career choice, but balancing family and career can be a challenge. The good news is, there are ways to achieve a healthy balance and successfully manage both work and home life!
Try a few of these tips to help you enjoy your career, boost your health and happiness, and have more time to spend with your family.