Choosing clothes for your new baby is one of the most fun things about having a little one. But there are a lot of factors to consider.
While you'll naturally want them to be the cutest baby on the block, you also need to think about things like safety and practicality.
To help you build your baby's wardrobe, consider this baby clothes guide on choosing clothing that's comfortable, safe, practical, and, ideally, affordable!
What To Consider When Purchasing Baby Clothes
Comfort is one of the main aspects to consider while buying baby clothes for your little one. Babies only hvae one way to let you know that they're not feeling comfortable, after all, and that's by crying!
The material of baby clothes for boys and girls should be smooth, breathable, and never too tight on your child's body. However, there are also several additional factors to consider:
Sizing is one of the most important factors to consider when choosing baby clothes, since sizing and comfort go hand-in-hand. Make sure that the clothes you choose will fit your child comfortably. If they are too tight, they may be uncomfortable and could even restrict their movement. On the other hand, if they are too loose, they might present a safety hazard if your child gets tangled in them. The best way to determine the right size is to take measurements of your child and then compare those to the size chart of the clothing you're considering.
Ease-of-use is another useful consideration. Choose clothing that's easy to put on and take off your child, especially since infants sometimes go through multiple clothing changes in a day.
Safety is a top priority for any parent of a little one, and it applies to the clothing you choose, too. Avoid items with loose buttons, sewn-on decorations, or other small parts that could be a choking hazard. You'll also want to make sure the clothing is flame-resistant and made from breathable fabric like cotton. Buying organic toddler underwear made of cotton is especially important, as it's in close contact with the most sensitive areas.
Finally, and usually the most fun consideration when choosing baby clothes is the style! There are so many different styles of baby clothes available, and finding the perfect outfit for your little one is always an enjoyable experience. Consider clothing in colors and patterns that matches your little one's newly developing personality.
Care should also be taken when buying baby's other fashion accessories, like bibs and footwear.
Comfort, safety, and style are good starting points to consider when shopping for accessories. But, depending on what items you're buying, there may be more specific considerations to keep in mind.
For example, a pair of baby shoes with soft bottoms is a must. The ideal infant footwear should be made of a soft, bendable material with flexible soles, so your baby can use their little feet properly to gain balance.
Look for shoes made of light, breathable materials, like soft leather or canvas. The material will protect their feet without impeding their efforts to stand and walk.
Choosing Sleepwear
To choose the best pajamas for your baby, you'll want to look for something comfortable, breathable, and safe. Cotton is a good choice for material as it is soft and won't irritate your child's skin.
You'll also want to make sure the pajamas are snug-fitting, but not too tight. In the United States, children's sleepwear must also pass certain flammability tests to ensure outfits are flame-resistant.
Plan to include several sets of pajamas in your baby's wardrobe, so you have a few options to choose from. You'll want to have at least one set of light pajamas for warm nights and one set of heavier pajamas for cooler temperatures.
And don't forget footed pajamas! They're always handy for keeping your baby's feet warm during the colder months.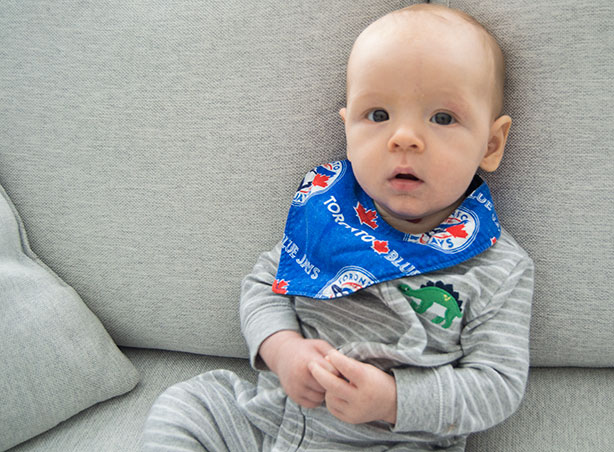 Affordable Baby Clothes
When it comes to finding the best deals on baby clothes, there are a few tried-and-true ways to save money.
First, start by checking out consignment shops or second-hand stores. These stores typically have a great selection of gently used baby items at a fraction of the cost.
You can also check online classifieds sites or online auction sites for deals on new or lightly used baby clothes.
Keep an eye out for bulk deals, as well. Often, stores will offer a set of two outfits for a lower individual price than if you bought just one.
Finally, don't forget to take advantage of sales and clearance items at your favorite retail stores!
With the tips in this baby clothes guide, you're sure to be able to find all kinds of high-quality baby clothes for your little one, at a great price!
Just make sure to consider comfort and safety as well as style when making your purchase. You and your child will both be glad you did!