If you're part of the millennial age group, you're not alone. Millennials, people born between 1981 and 1996, make up over 20% of the North American population!
This is a generation known for their ability to multitask and work well in teams. And, millennials love traveling to new place to explore different cultures!
According to the AARP's 2019 report, millennials make plans for about five trips in a year, three of which are to international destinations. That's a lot more trips abroad than Gen X and Baby boomers!
Of course, the downside of millennial travel is the fact that it can get expensive quickly. Millennials will often specifically save money so that they can make more trips and visit the places they want throughout the year.
But, there are ways to save when you travel, too! When you're planning your next trip, keep these tips in mind:
Tips On Appealing And Economical Millennial Traveling
Now that costs are on the rise, it is all the more important to look into travel ideas that are economical, so that you can enjoy the millennial travel experience without blowing your budget.
Start by choosing your destination and then looking up the standard tourist information about the place. Check into online deals for tour packages and see if there's one that fits your budget.
Tracking flights or tour package prices with an online app can also be a great way to save more. The apps will notify you when prices drop so you can snag a better deal.
Consider Cooking For Yourself
Food is certainly going to become expensive if you eat out every day. Instead, find a good grocery store at your vacation destination where you can buy items that can be stored in the room's fridge.
Simply limiting yourself to a light, fresh breakfast of fruit, cheese and pastries can save a lot as opposed to breakfast at a restaurant.
Stocking up on ready-to-eat snacks is also a great way to cut back on food costs.
And don't overlook food trucks and street vendors! It's a great way to taste some authentic cuisine at a lower cost.
Travel During Off-Season
Depending on your destination, travelling during the off-season can be a great way to save on flights and accommodations.
Of course, off-season travel can mean dealing with bad weather, but keeping an eye on the forecast before booking or traveling just before or after the best season can often solve that issue.
And, in addition to saving a lot of money on your trip, off-season travel means less crowds, so enjoying your location is more pleasant!
Stay Close To Home
One of the best ways to enjoy a vacation without spending a fortune is to stay close to home!
Exploring a nearby city and its attractions can be a great way to indulge in a getaway without having to deal with high plane ticket costs.
And since you're not going as far, your vacation packing list can also be much lighter as well.
Best of all, you'll likely gain a new appreciation for the fun things to do right in your own state or province!
Join a Rewards Program
If you have a good credit score, then consider switching your primary credit card to one that offers a great travel rewards program.
A travel rewards card provides a few different benefits. First off, many come with sign-up bonuses that can provide hundreds of dollars in points for your next trip.
Then, you'll continue to earn on your everyday purchases. With some planning, your travel rewards may just be able to pay for your vacation completely.
And, as an added bonus, most cards also offer travel insurance, so that you don't have to worry about any unexpected issues when you're on your vacation.
Skip the Hotel
Instead of spending your vacation at a hotel, consider booking a house or apartment with Airbnb or VRBO for a cheaper rate.
Since you're staying in an actual home, you'll have the benefit of facilities like a washer, dryer, and kitchen.
That means that in addition to saving money on your actual accommodations, you'll be able to save on food and cleaning costs as well.
You'll also have more flexibility with your location. By choosing a house or apartment that's close to the attractions you want to visit, you'll be able to avoid paying for a taxi or renting a car.
Ask the Locals
When it comes to really experiencing a destination, nobody has better advice than the people who live there!
Try to get to know some of the locals, and ask them about affordable must-see spots that they enjoy. Many may even be happy to show you around!
Not only can insider info help you save money, you'll also get a much better understanding of the local culture when you experience it firsthand this way.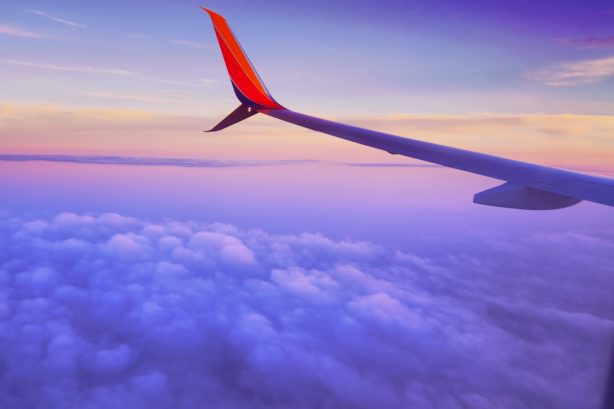 Flying With Emirate Airlines
When booking your flight, consider traveling to the destination of your choice with Emirates Airlines.
This airline is the flag carrier of the United Arab Emirates and it operates more than 3500 flights every week from its hub in the Dubai international airport.
It's the largest airline in the world, covering about 158 destinations that are spread across 85 countries. Emirates Airlines is known for its large fleet of airbus A380 and Boeing 777, and its fleet is fitted with latest technology and modern passenger facilities.
There's nothing quite like a vacation, and indulging your love of millennial travel doesn't have to cost a fortune!
Use these tips to help you plan your next getaway and save as you explore the world!