A tidy and well-organized home is a haven from the chaos of daily life. However, keeping your home clean and clutter-free can be a constant battle.
These six decluttering tips and tricks will help you take control of the clutter and keep your home looking its best.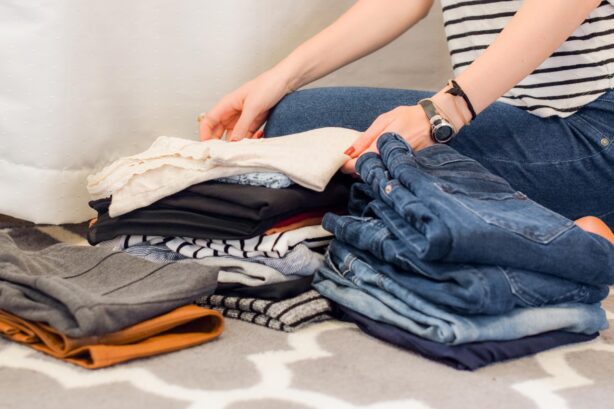 1. Donate Some Clothes
If you're like most people, you probably have a few items of clothing hanging in your closet that you never wear.
Whether it's that dress you bought for a special occasion and never ended up wearing, or those jeans that are a bit too tight, getting rid of these items can be a great way to declutter your closet and free up some space.
So, why not donate them to a charity or thrift store? You'll be doing some good and decluttering your home simultaneously.
2. Get Rid of Old Magazines and Newspapers
Do you have a stack of old magazines or newspapers in your home? If so, it's time to get rid of them.
While it may be tempting to keep them "just in case" you use them someday, chances are you'll never actually look at them again.
If there's specific info in any newspaper or magazine that you do want to save (recipes and craft patterns, for example), snap a photo of the info with your phone and upload the photos to a folder on your computer.
That way, you can recycle the bulky paper while still having access to the info you want to keep!
But remember, to avoid letting clutter build up in the future, it's a good idea to create the habit of snapping those pictures as soon as you've read a new magazine or newspaper. That way, you can recycle the physical paper copy right away.
3. Rent a Storage Unit
Storage units can be a great option if you have seasonal items that you only use a few times a year, such as holiday decorations or winter clothes.
Having storage outside your house lets you declutter your home by storing the items out of the way and bringing them out only when you need them.
Nowadays, storage unit facilities will often even give you a chance to book a unit online from the comfort of your home.
Do a quick search for reliable storage providers in your area and decide on the storage unit that best fits your needs. Remember to compare the costs at different companies before renting a storage unit to ensure you get the best deal.
Keep in mind that the cost of storage will change depending on the size you need and the length of time you plan to rent.
And don't forget to also look into the accessibility of the unit, climate control options, and security offered at the facility!
4. Create a "To Do" Pile Schedule
One of the most significant sources of clutter in many homes is the never-ending "to do" pile.
This is the pile of papers, bills, schoolwork, and other items you need to sort through but never seem to get around to.
If this is an issue in your home, setting a regular day to deal with the pile is one of the best decluttering tips for ensuring paperwork doesn't get out of control. Depending on your schedule, tackle the pile either once a week or once a month.
5. Organize Your Bookshelves
If you're a bookworm, you likely understand the struggle of having more books than you have space for. So, consider going through your bookshelves and eliminating books you no longer want.
Donating extra books to a charity, local library or little library is a great way to do some good while decluttering.
And once you've eliminated any books you don't want, look into unique ways to store and display the books you have left! Line books up under a bench, or stack them below a stairwell to add visual interest while making use of currently wasted space.
Floating shelves are also a great option for book storage if your bookshelf space is limited.
6. Invest In Storage Containers
Good-quality storage bins, containers, and baskets make it much easier to keep your home organized and decluttered.
You can use them to store everything from kids' toys and craft supplies to kitchen utensils and non-perishable food items.
If you're looking for a variety of different storage containers, you can find plenty of variety both online and at your local home improvement store.
Just make sure to choose durable and easy-to-clean containers so that you can use them for years. Quality matters when it comes to storage, since having to replace them means having to reorganize your storage system as well.
These decluttering tips are a great place to get started when you want to tackle a disorganized home.
But remember that maintaining a tidy home is much easier than clearing out clutter, so one of the most important decluttering tips is to create a system for minimizing clutter once you've tidied up!
Before you know it, you'll have the neat and organized home you've been wanting.