There's no doubt about it: home-delivered meal kits have gone from a trend to a staple in North America. And for good reason!
Meal kits let subscribers discover delicious new recipes, help reduce food waste, and save busy families time. What's not to love?
How Meal Kits Work
The meal kit concept is simple. Choose the number of servings you need for your meals, and the number of weekly meals you'd like to receive.
Then, you'll get the chance to choose the meals you'd like from the current week's menu.
The ingredients and directions for each meal are shipped right to your door, perfectly proportioned and ready to use.
All you have to do is prep a few ingredients and cook up your meal!
Are Meal Kits Expensive?
For the most part, meal delivery services are a mid-range option when it comes to food. They're more expensive than cooking from scratch at home, but cheaper than dining out or ordering delivery.
And while the price may be a little higher than from-scratch meals, meal kits virtually eliminate food waste, which may actually save your family some money in the long run.
Top Meal Kits in Canada
Here in Canada, meal kits are still just starting to become mainstream. But there are more and more options every day!
If you're looking for the right meal kit for you, start by checking out the meal kits that are best rated by MealKitsCanada.ca.
And if you're looking for a meal kit for your own unique situation, these are my top 5 choices for meal kits in Canada:
Best for Gourmet Meals – Chef's Plate
If you love to discover new recipes, you'll be blown away by the delicious gourmet options from Chef's Plate.
From decadent vegetarian options like these Halloumi Burgers to mouth-watering ethnic dishes like Spicy Grilled Shrimp Banh Mi, the dishes are unique, flavorful and sure to expand your palate.
The weekly menu features 21 unique recipes to choose from, with prices starting at $10 per serving.
Best for Special Diets – Hello Fresh
If you're watching your carbs, follow a vegetarian diet, or have picky kids in the house, Hello Fresh is likely the best meal kit choice for you.
The company offers four different plans tailored for specific dietary needs, ranging from vegetarian plans to low carb plans.
Each week, subscribers can choose from 28 different recipes that are tailored to suit their specific dietary requirements, all for less than $12 per serving.
Best for Breakfast – GoodFood
If you're looking for a meal kit service that goes beyond dinner, GoodFood has you covered.
In addition to the standard dinner meal kits featuring vegetarian, clean eating, and family plans, the company also offers a breakfast service to ensure you start your day off right.
The breakfast menu option sets GoodFood apart from other services, and makes the company a great choice for people that are on the go all day long. Dinner prices start at under $11 per serving.
Best for Sustainability – Cook It
While Cook It is currently only available in Ontario, Quebec, and the Maritime provinces, its popularity means that it could very soon expand further.
The company has a strong focus on eco-friendliness, and even offers sustainable packaging, featuring reusable containers that are collected, sanitized and reused each week.
Cook It also lets subscribers add a Ready-To-Eat meal to their menu at no extra charge for those especially busy days. And prices start at under $9 per serving!
Best for Healthy Non-Cooking – LiveFit
If you're one of those people that simply doesn't want to have to cook, LiveFit could be exactly the meal delivery service you've been looking for.
Choose from fully-cooked meals each week that are heated in the microwave or oven, all tailored to suit a variety of different dietary needs, from weight loss to vegan to gluten-free.
No subscription is required and you can choose from your favourite dishes each time. Prices start as low as $8 per serving.
No matter what type of meals your family prefers, you're almost certain to find that one of these meal kits in Canada suits your lifestyle.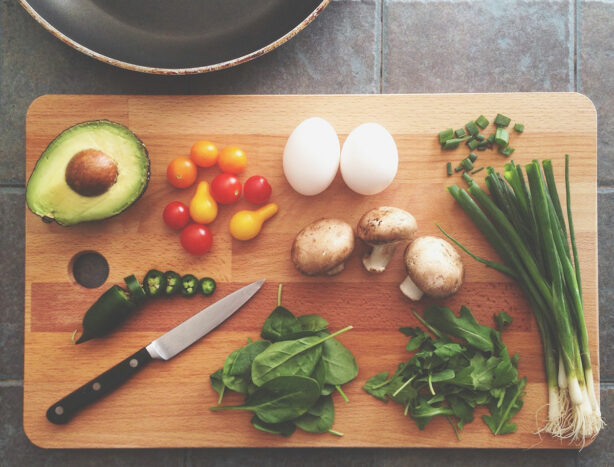 And for first-time subscribers, there are almost always amazing sign-up deals that will let you save even more on your meals!
So, check out the reviews, browse the menus, and see if one of these meal kit services is a good fit for you. Cooking amazing new recipes has never been easier!