Living in Saskatchewan means cold winters and hot summers…and hot summers mean spending as many days at the beach as I can!
I've collected a pretty large assortment of beach towels over the years. And I've used them enough to be frustrated by them more than once. They get soggy quickly. They take up so much space in my beach bag. And, worst of all, they tend to pick up so much sand that I almost feel like I'm bringing the whole beach home with me!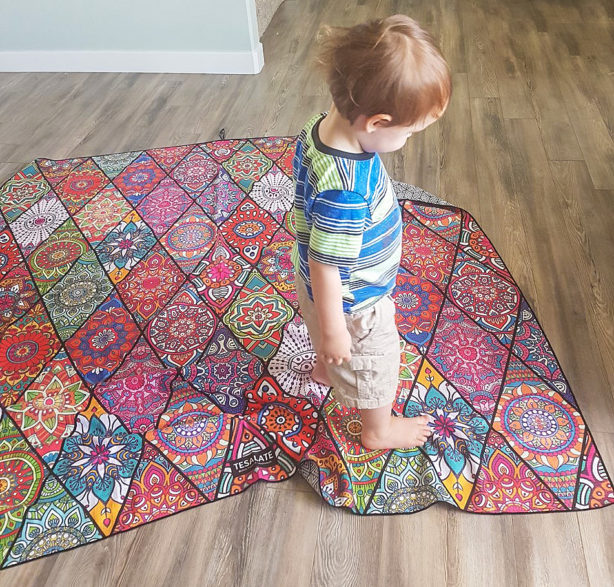 So, when Tesalate gave me the chance to review one of its revolutionary beach towels, I couldn't resist. The company claims to have created the best beach towel on the market, and I was excited to see just what that would mean!
I chose the Towel for Two in the Bohemian print to review and immediately I noticed one great feature of the Tesalate beach towel…the stunning designs! The double-sided towels come in so many beautiful choices that picking just one was no easy task, but I couldn't resist the mosaic tile look of the towel I chose.
The towel arrived promptly via registered mail from Australia. It came with a travel bag and when I pulled it out, I was blown away by how thin it was. A thin design that's also super absorbent (courtesy of the exclusive AbsorbLite fabric) is one of the touted features of the Tesalate towel, though I'll admit I had trouble believing something so thin could actually dry me off!
But while the thin design was great, what truly appealed to me about the Tesalate beach towel was that it had been designed not to pick up any sand. I took advantage of our family's annual camping trip to put the towel's claims to the test; our site just off the beach means we always spend plenty of time by the water!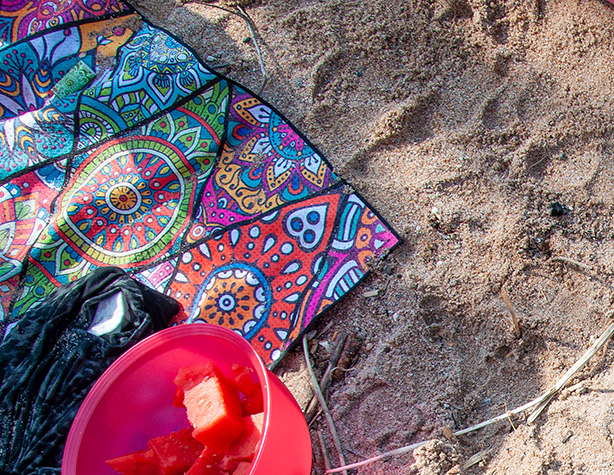 After setting up our site on the first day, we headed straight down to the beach to jump in the water. I laid out the Tesalate beach towel and we spent a few hours enjoying the sun, sand and water. When it was time to dry off, I was shocked by just how absorbent the towel was; I was dry in seconds!
But, best of all, when I picked up the towel and shook it off before heading back to camp, every single grain of sand fell off! Every. Single. One. Even the wet parts of the towel were completely free of sand!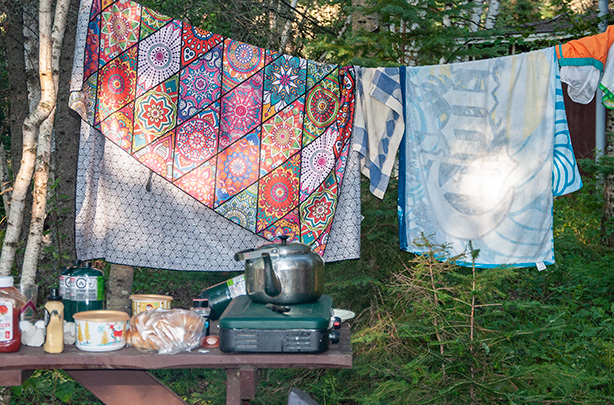 Needless to say, I am sold. Tesalate meant what it said when it claimed to have created the best beach towel ever. And the large double size and smooth fabric makes this towel big and comfortable enough that I even used it as a blanket on chilly mornings!
Over the course of our four-day camping trip, I used my towel for everything from drying off our camping gear after a sudden shower to sitting on the grass when we visited the nearby music festival for the day.
And while everything else I owned seemed to pick up huge amounts of sand and pine needles, the Tesalate beach towel came back home as free of debris as when I'd left.
After a week in the woods, I am convinced that this truly is the best beach towel of all time, and it's a new must for our family trips. In fact, we're heading to Southern California in less than a month and I already have my Tesalate towel packed into a beach bag with our swimsuits!
Whether you're planning a tropical getaway or just want to enjoy the last days of summer lounging by the nearest lake, the Tesalate beach towel is a must-have accessory when you're heading to the beach. Shop online now and experience the difference of a towel designed with the beach in mind!